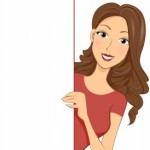 It is the 3rd of September 2009, my first son Camal is fourteen in four days time, my middle daughter Mina is now eleven and starts high school tomorrow. Me. I am just mum, the runner, the baker, the 'pick up the socks caretaker'. I have a little one too, six years old, the family star Jenna; her jet black long silky locks hang over her sun-bursting olive tone cheeks, after seeking me out from the quiet of my desk, approaching with a lingering and loving smile revealing each single sparkly tooth, she asks,
"what's that for", pointing at my laptop screen as i run over the enrollment message I had just received from my college placement,
" it's for college" I tell her excitedly,
"what's college", laughing I look at her with quite a serious delight,
"it is a place mummy is going to be attending for a long time, so that We can have more from life".
She doesn't get it god bless her, yet I do, I get it so much, I near shake with the realization that I've done it. I have done it! Oh wait, my mummy reminder alarm shouts inside my head, Mina starts high school tomorrow, she's still innocent, so pure, what a change, what a day tomorrow is for her. Jennah will be going into primary all alone, is she going to be OK? Camal, dear god he won't go off the rails if I'm busy often, will he? He has always been such a responsible son, without much choice. The red face shows through the heat i feel in my cheeks, all the excitement, the dread, the wonder, the panic, the fear, the guilt, the terror, the Fun !
A big year, for all of us, as big for them as it is for me, and vice versa. Together we start a path, my little team, just the four of us, the A-team, ~New Horizons, ah finally. 'Only just' teetering over the invisible line of the poverty trap, Only just visualizing success, manifesting visions of smiles full of self-worth, full of self belief, inwardly seeking this new challenge, the lightest burden, a burden I won't bear, a burden I shall embrace. Making good for my children, more for me… Well yes for the kids, my kids; my audience. I know they watch me like little eagles considering a plan, every step I make a driver of their spirits too. How uncanny even to utter, "I'm 31 and I'm off to College"…
No, never thought I could make it, after years of downhill struggles a stay in a mother and baby unit as a temperamental teen mum, after periods of an inner hopelessness, claiming and shaming. I finally found a reason to be, I found me, and We found success together as a family, we stood against the tide and carried on and on and on, like a Duracell battery we just keep going, rising like a phoenix from the ashes after every tumble after many a close call.
Mum's, mums alone, its a quiet and lonely life, a life of constant consideration not impulsive frolics, not that it help matters much when most adults available to support a change are in an even worst circumstance than yourself, or are simply un-helpful! Oops, my judgmental monitor pops in; I can hardly blame the World, what a lie that would be. I am a secret wisher, a mum that won't ask a soul to help, even though I may really need that overtime, silly since they probably would have helped?  A single mums life, a 'very single'  mums life, ah a life that involves lots of ironing and silent nights; a daily school run and a weekly shopping task, re-writing your list to avoid over spending so you can pay for that school trip on Friday. Its a life void of passion mostly, mm except for that one night, when by chance all the kids were at their friends homes, and you jumped upon the opportunity for a night out with the girls, only to end up humiliatingly drunk straddling the only man your blurry eyed lens could make out, well hey ladies sometimes you've gotta grab it while you can ha-ha.
But single mums, it is you I am writing to.
How pleasurable and  unpredictable it is to be a mother of children; their faces shine through daydreams of the future, what a sweet place when you foresee a positive destiny, and it really can be done with a smile and a touch of humor, as damned hard as the entirety of our job is. To love unconditionally, provide care when you need to be cared for, to have fifteen jobs at once, a chef, a Gardner, a story teller, a teacher, a seamstress…
Too right it's a damn hard slog, yet hell! We are women and indeed that qualifies us for everything. Woman can handle a hundred tasks in a thousand zones. The ever powerful and very tired soul that she is.
She does it all, and She should beam with pride for her efforts, for clearing those hurdles along the road. I am, beaming, not just for me, not just for them. For us All!
One down, or should I say 'up' a few to go.
by Safi