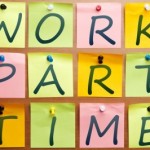 Working 10-15 hours a week can help you budget your time and even do better in college – but working more than 20 hours a week often negatively affects academic performance.
So, as long as you find the right balance of work and academics, working is a good way to reduce the amount of money you borrow for college AND to gain valuable work experience.
Most colleges or universities hire students to work on campus in various jobs, either as part of a financial aid award (typically called work-study) or because you have certain skills the college needs.
Benefits of on-campus work opportunities:
Convenient location. You're on campus for classes anyway.
Possible relation to your major. If your work assignment is related to your major field, you can gain valuable experience and good references for the future.
More flexible schedule. Generally your supervisor understands your academic responsibilities and is willing to schedule your work around your classes.
Some on campus opportunities are:
Library
Academic department
Science or computer lab
Student Center
Student recreation or athletic facilities
Dining hall
Campus post office
Admissions, financial aid or other administrative offices.
The financial aid office at your college or university can give you more information on available options.
There are numerous off campus work opportunities available, however you need to take into consideration: 
Transportation. How will you get to work? How long will it take? How much will it cost to get to work?
Time requirements. Will the work schedule accommodate your class schedule? Will you be expected to work when you need to study? Are your time management skills good enough to balance your class, work and study demands?
Less flexibility. Your employer may expect you to be there whether or not you need to study or take an exam.