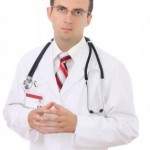 Patient Advocate Foundation's Co-Pay Relief (CPR) Program provides direct co-payment assistance for pharmaceutical products to insured Americans who financially and medically qualify.
Phone: (800) 532-5274.
Patient Advocate Foundation (PAF) is a national non-profit organization which provides professional case management services to Americans with chronic, life threatening and debilitating illnesses. PAF case managers serve as active liaisons between the patient and their insurer, employer and/or creditors to resolve insurance, job retention and/or debt crisis matters as they relate to their diagnosis also assisted by doctors and healthcare attorneys. Patient Advocate Foundation seeks to safeguard patients through effective mediation assuring access to care, maintenance of employment and preservation of their financial stability.
Co-Pay Relief
The PAF Co-Pay Relief Program, one of the self-contained divisions of PAF, provides direct financial assistance to insured patients who meet certain qualifications to help them pay for the prescriptions and/or treatments they need. This assistance helps patients afford the out-of-pocket costs for these items that their insurance companies require.
The program offers many sophisticated online tools to ensure the application process is as streamlined as possible for patients, providers and pharmacy representatives, including 24-hour web-based portals, electronic signature, document upload and bar code fax routing capabilities. Co-Pay Relief patient assistance is purely donor-funded and money is dispersed to qualified patients while funds are available for each of the Disease and Treatment Silos identified.
For details on current disease and treatment silos and the availability of funds,  go to the Co-Pay Relief Program website.
MedCareLine
The MedCareLine is a division of Patient Advocate Foundation staffed with a team of nurses and case managers who provide individualized case management services to a specific group of patients, caregivers and providers.
The team can assist with understanding insurance policies and appeals, providing educational resources and researching clinical trials. These case managers can also assist with facilitating referrals to co-payment programs, finding financial assistance resources and providing guidance to the uninsured patients to learn how to access necessary care and apply for public and charity assistance as needed.
Resources and contact information for:
Colorectal Careline (866) 657-8634
Narcolepsy CareLine – The Narcolepsy CareLine provides personalized case management assistance to solve medical access issues for patients diagnosed with Narcolepsy. (866) 538-7617
Aetna Clinical Appeals CareLine – A patient and provider hotline to help Aetna patients with insurance navigation issues as well as denials associated with off-label medication use, pre-existing health condition, non-covered benefit or benefit exclusions, experimental/investigational denials or not medically necessary, out-of-network benefits, and coding or billing errors.  (877) 401-3944
Find more information in the atient Advocate Foundation (PAF) Frequently Asked Questions.
Contact information
1-800-532-5274
help@patientadvocate.org