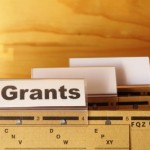 peaChic was created for women in all areas of business. Because of this, we are also diligent and dedicated to helping women launch or expand these women-owned and women-focused businesses. This is why we have now created the peaChic Grant.
The peaChic Grant is just that, a grant dedicated to women-owned and women-focused businesses and never requires repayment. The purpose of the peaChic Grant is to provide a funding source to women wanting to launch or expand their respective businesses. The peaChic Grants are typically small between $500 to $1,000 and are intended for expenses which may include establishing a web presence, procuring supplies or necessary equipment, marketing expenses, and other areas of business where lack of funding could result in inability to launch effectively.
By providing the peaChic Grant, we not only enjoy participating in women pursuing their dreams, but in a complimentary fashion, it also gives our peaChic readers first-hand access to women-focused products and services which are not currently available in the marketplace.
We are excited to announce the peaChic Grant and to be a part of watching women's dreams come true.
peaChic grants are awarded on a seasonal basis, so there will be a Summer, Fall and Winter grants awarded this year, as well. Answers to frequently asked questions regarding peaChic grants can be found at FAQ (peaChic frequently asked question). Additional background information is also available at peaChic grant and About peaChic.