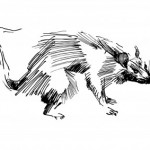 Right from mice to mites, pests of all types can ruin your home. While there are several pest control options in the market, sadly most of them are chemical laden and sometimes can harm us in as deadly a way as they are intended for the pests. Of course the best way of pest control is to try and keep the pests out. Be it flies, mosquitoes, or even roaches, it will help if you do not make your home conducive for these pests and take precautionary measures against their entry.
Go natural – There are man natural products that help fight pests and these must be used by you before you leap at the chemical laden pesticides. Soap mixed with water is known to work like magic on ants. Again for cockroaches using boric acid has been known to be very effective. Eucalyptus oil and pepper are two more natural products that work fantastically on pests and in most cases will be effective in keeping them away too. Again using contraptions like mouse traps and fly swatters is a great way to get rid of these pests and keeps chemicals away from your home.
Green pesticides – Remember that not all pesticides are chemical based and many of them are going green. In cases where the pest infestation is too high and you are forced to bring in pesticides, try and pick those that use fewer toxins. Going through the label will help you to identify these pesticides. Pesticides containing pyrethins are considered safer than those pesticides that go all out and use organophosphates as their base. While you will need to undertake some research and find the greener pesticide options, they are any day much safer that those that use stronger chemicals.
Area specific – There are times when the pest infestation is so high that one has to bring in the big guns. Now here one will have to control the usage of the pesticide and make is area specific. So while you ca sprinkle as much borax acid as you like in trying to fight pests, if using a strong chemical based pesticide, it is crucial to stick the area where the problem is and clear the patch with a good disinfectant once the pests have been fought.
While these tips are very useful and effective, it is important that you learn to identify the type of pest that you are dealing with. In most cases, identification will help you find the exact way to rid yourself of the pest in question. Since fighting cockroaches, demands a different approach than when fighting off mice, identification is the key here. There are certain products that have a blanket approach to pest control and work on several types of pests, but knowing what you are dealing with will help you pick out a specific pesticide that is going to be more effective and less damaging too. In cases where the problem goes completely out of hand, calling professionals to deal with the job is the best option.