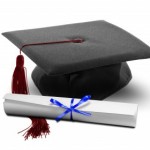 The Department of Education provides this information, which helps high school students prepare for college education.
Education beyond high school can give you choices that may not otherwise be possible, open doors to better paying positions, and give you the opportunity to do the things you enjoy most. By advancing your education, you can expand your possibilities and increase your career choices.
Financial Aid Estimator Tool – FAFSA4caster
The FAFSA4caster provides students with an early estimate of their eligibility for federal student aid.
Non-federal financial assistance programs and requirements often vary from school to school. Always check with your school before applying for financial aid.
Provide some basic information and we'll estimate your eligibility for federal student aid. Your estimate will be shown in the College Cost Worksheet where you can also provide estimated amounts of other student aid and savings that can go towards your college education.
Financial Literacy
Financial literacy is education on the management of personal finances and is an essential part of planning and paying for postsecondary education. Click the link above if you're interested in learning more about financial planning, good credit habits, or basic financial tips. You'll also find links to Web sites that provide information on money management, credit and debt, and consumer protection.
Learn "fiscal fitness" now for a lifetime of financial well-being. Fiscal fitness means practicing smart money management techniques. Decisions you make about handling your money before and during college can have a huge impact on your future. Before making major financial decisions, educate yourself about options and be consistent in making informed financial decisions.
OnGuardOnline.gov
OnGuardOnline.gov provides practical tips from the federal government and the technology industry to help you be on guard against Internet fraud, secure your computer, and protect your personal information. Test your cyber smarts with interactive quizzes and watch videos about online safety.
Learn to avoid Scams (such as Phishing, Online Dating Scams), to be smart online (Cookies, Leaving a Trail on the Web), how to secure your computers (tips for using public WiFi, malware).
KnowHow2GO.org
The more education you get, the more likely it is you will always have a job. KnowHow2GO provides middle schoolers to adults extensive information on the value of continuing education after high school, how to prepare for college, the myths vs. realities about college and the availability of financial aid for college. In addition, the KnowHow2GO Web site provides resources for information on counseling, academics, and financial aid that is available within your state or territory.
Young people in all socioeconomic groups have college aspirations. In fact, eight out of 10 expect to attain a bachelor's degree or higher, according to the U.S. Department of Education. But despite their aspirations, low-income students and those who are the first in their families to pursue higher education are severely underrepresented on college campuses. Studies show these students often lack the guidance they need to prepare for postsecondary education.
In order to turn these students' college dreams into action-oriented goals, the American Council on Education, Lumina Foundation for Education and the Ad Council launched the KnowHow2GO campaign in January 2007. This multi year, multimedia effort includes television, radio and outdoor public service advertisements (PSAs) that encourage 8th through 10th graders to prepare for college using four simple steps.
The Four Steps to College
Be a pain – Let everyone know that you're going to college and need their help.
Push yourself – Working a little harder today will make getting into college even easier.
Find the right fit – Find out what kind of school is the best match for you and your career goals.
Put your hands on some cash – If you think you can't afford college, think again. There's lots of aid out there.
To ensure that students and adult mentors who connect with the powerful messages of the PSA campaign can easily find real-time, on-the-ground assistance, we have built and continue to support a strong grassroots network of partners. To date, 15 state and regional coalitions and 30 national partners have signed onto the campaign.
For Students
Assess Yourself
The first step to finding the right program and type of school for you is to evaluate your interests. A self-assessment will help you examine your interests and goals, and offers ideas on fields of study and careers that might be right for you.
For information on careers, latest career fields in demand, how to get the training you need for the job you want, and where to look for a job, visit the U.S. Department of Labor's Web site CareerOneStop.com.
Planner Timeline – Find out what you should be doing each year of high school to start preparing for college.
Student Planner – Use this tool to enter your high school courses and standardized test scores and determine whether you meet the minimum requirements of the schools of your choice. Please be patient if we don't currently have the academic requirements of your college choice; we are adding more as we receive them.
Take the Tests – Once you have assessed your interests and determined what type of program you want to enroll in, you may be required to take one or more standardized tests. Here you will find more information about common standardized tests and what you need to do to prepare for them.
For Parents
Check First Steps Toward College that discusses early awareness for middle school students. Is your child thinking about college, technical, or trade school? Learn how they can go and how to pay for their education beyond high school.
Preparing for your child's higher education is a long-term commitment. Find out about higher education savings plans and what you can do to help your child get ready for life beyond high school.
Read more about preparing for your education