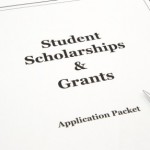 Business and Professional Women's (BPW) Foundation is transforming workplaces with women and employers. Through its groundbreaking research and unique role as a convener of employers and employees, BPW Foundation strives to redefine today's workplace. BPW Foundation encourages partnership to create successful workplaces. Successful Workplaces are those that embrace and practice diversity, equity and work-life balance.
Join BPW Foundation in supporting those women who have given us so much by becoming a mentor in Joining Forces Mentoring Plus™. Carry on BPW Foundations legacy of Working Women Helping Women Work today.
BPW Foundation awards its Career Advancement Scholarships through our Legacy Partners.  The Career Advancement Scholarships, first awarded in 1969, are for women 25 years of age or older who are within two years of completing their bachelors degree. This year, the scholarships are limited to STEM (science, technology, engineering, or mathematics) bachelors degrees.  BPW Foundation also awarded scholarships to women veterans selected by the Legacy Partners.
The application and selection process is handled by the BPW Foundation Legacy Partners and scholarships are awarded to women in their specific geographic areas. Women seeking scholarships should contact our Legacy Partners directly to see if they are participating in the program and to obtain information about timing, rules and applications.
Scholarship recipients must have been accepted at an accredited educational institution and be within two years of completing their degree. Over the years demographics have shown that the average recipient is a 37 year-old single mother of two children. Twenty-five percent of the recipients have received public assistance at one time or another and 40 percent of the recipients are the first in their immediate family to earn a college degree.
Contact Information
Business and Professional Women's Foundation
1718 M Street, NW, #148
Washington, DC 20036
Read more about Business and Professional Women's Foundation