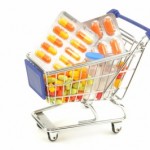 PS Card helps you afford the drugs that you or your family members need to stay healthy and get well. The PS Card is free, and provides discount savings of up to 50% off of full retail prices. Price a Prescription for generic or brand name discounted medications at over 55,000 local pharmacies, including Walgreen's, CVS, WalMart, RiteAid, and many locally-owned independent Good Neighbor and Medicine Shoppe pharmacies.
Unlike insurance companies PS Card does not selling you memberships or charging annual enrollment fees. They make money when you use our card — the pharmacy pays them a small referral fee for each prescription. PS Card is not insurance; it is a free membership card for obtaining discounted pricing off the cash price for all FDA-approved prescription medications.
How does the PS Card work?
PS Card negotiates volume cash discounts with local pharmacies, including both national chains and neighborhood stores, to save you up to 50% on all prescription drugs. They pass all of these savings on to you and the pharmacy pays PS Card a small referral fee. If you are uninsured or taking a drug that is not covered by your health plan PS Card will save you up to 50%
What drugs are covered?
PS Card cash discounts apply to all FDA-approved prescription drugs, both brand name drugs and generics. PS Card discounts over 10,000 generic drugs, plus several thousand more name brand drugs. PS Card may also save you money on other prescription items, such as diabetic test strips. Check with your pharmacy, using your PS Card, regarding pricing.
Who qualifies for a PS Card?
Anyone qualifies, regardless of income, age, insurance status, or citizenship.
Which pharmacies accept the PS Card?
Over 56,000 pharmacies in the U.S., including all major national chains, most regional chains, and many local independent pharmacies, accept the PS Card. To double-check that your pharmacy offers PS Card cash discounts, use their Local Pharmacy Finder.