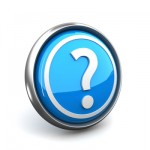 Question from Anne:
Dear Veronica,
I met the father of my son in 2009, and after a year I got pregnant. We are both from Nicaragua, so the right thing to do was get married. In summer of 2010, we got married, and by Christmas we separated – and divorced two months later. He was not present at our son's birth. He clearly stipulated at the divorce, that he will not assume any financial responsibility for our son. I did not protest and frankly, am thankful that he is out of my life. I can support my son alone. Honestly, I do not want to be with my ex-husband. I am not happy with him. We only lived together off/on for a few months, and all that time there are signals that we are incompatible.
Now my son is 2 years old. Is it important for my son to have a relationship with his father? My ex makes no effort to visit our son at all.
My ex only has very harsh words for me, when I contact him about our son. I feel very pathetic… like I am chasing the father to live his son. My ex's replies are full of profanity and much hatred towards me.
I would really like your advise.
Thank you,
Anne
Answer from Veronica:
Dear Anne:
I know that sometimes the desire for your son to have a father figure present can be overwhelming, I know this from personal experience. I often thought about being with my son's father despite how unhealthy our relationship was, simply so my son could have a male figure to guide him through life. After many months of going back and forth with this idea, I finally came to the conclusion that having no partner is better than being with a bad one.
In your case, you are not looking to be with him, but rather find a place for him in your son's life, but that is not something you should force. Your son should never have to be somewhere, or with someone, if he is unwanted. Don't try and force a relationship between father and son, that should come naturally, or resentment can develop, and that is not a healthy emotion for your son to have to carry with him.
Your intentions are good, and more than that, understandable. Raising a child alone is not easy, and not having the father around, even if only once a week (or month), can be scary. But I feel you need to let what is done, just be. Relieve your self from that un-necessary stress. Spend your time and energy in building a solid foundation for you and your son's relationship. If sometime in the future, your son's father wants to be back in the picture, and he finds the respect for you that you DESERVE, then maybe you can revisit the issue. Also, once he is older, he can decide if HE wants to pursue a relationship with him. Until then, just enjoy your time as a mother, and give your son the love that only a mother can give.
The journey won't be easy, but nothing in life worth having ever is.
Best of luck with you and your son, and please come back to let me know how things worked out for you.