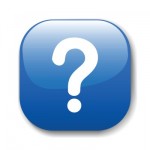 Question from Georgann:
I am at a crossroads with my life and my son who is 11. trying to shorten this up is when my husband (sons dad) left me I got with a man and his 3 kids and we all moved out of state and after 2 years I am and my son realizing we arent happy with them and I feel they are taking advantage of me. I work driving schoolbus and pay some bills here and grocery, cook, clean. We rent a huge old house that is quite run down and I dont know what to do? We do not have alone time, his kids are twins (17) and 13 and mine is 11. A household of boys and a man is soemtimes difficult but I am 48 and I know we have no future, things have changed and like I said we are never alone or go anywhere or even have sex. Hes secretive and gets mad when i have serious talks and gets defensive and tells me to leave….Im having no luck with housing assistance. any advice?
Answer from Veronica:
Dear Georgann,
First, I am sorry you are going through this. I know how hard it can be when you are in a relationship and you feel like there is no way out.
You mention that you feel like they are taking advantage of you, that you and your spouse spend no time together, you don't even have sex and that there is no future here…it seems to me that you have already made up your mind about this relationship. It also seems that the reason you have not left is you just haven't figured out how to walk away yet. I think that the first thing you need to do is look further into housing assistance. You didn't mention where you live, so unfortunately I cannot guide you there. But if you are able to secure a place for you and your son, I think that will give you the encouragement you need to walk away from what sounds like a very unhappy relationship.
I know the thought of starting over can be overwhelming and most of the time, very scary, but is also the only choice we have sometimes. Look at your relationship from an outside perspective. Are you guys just going through a rough patch? Are you suffering from financial difficulties which can be causing the tension in the relationship, and in the bedroom? Or are these consistent problems which you have already tried to fix? Answer these questions to yourself. Then, take a good long look in the mirror, and tell your self that you are strong, independent and beautiful. Finally, based on your answers and with the self encouragement you just gave yourself, make your decision and then stick with it. Either road can be difficult, and will be a process, but all good things come in time.
Should you decide to walk away from this relationship, and need assistance with housing, please let me know which City/State you live in so I can send you some information. I wish you the best of luck and I truly hope is all works out for the best. Stay positive!