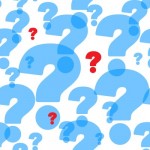 Question from Kimberly:
Hi Veronica,
I want to start by thanking you for your time . My boyfriend of five years and the father to my 3yr old little boy is our sole provider. He does drugs (not in the home but comes home acting very strange). He works, is gone all day, but gives very little to home. I am capable and willing to work. However, when I try to file a job application, he tells me that I have to take care of the baby, that he is going to provide for us. What do I do? I feel trapped. We only have one car, and I have no means to leave the house. I used to be an analyst before I got pregnant. Now look at me. I sit with my son day in day out waiting for my chance to leave this horrible excuse for a man and take care of my son alone. It's better than worrying about if the rent will be paid and what he might do when he gets home at night. I want to leave him, what are my chances? There have to be others that were in the same boat and got out, how did they do it?
Kimberly
Answer from Veronica:
Dear Kimberly:
It sounds like you are in a very dark place, and I am so sorry to hear that. BUT, what it also sounds like you have a fire in you, you just haven't figured out how to light it yet. I don't mean to sound harsh, but it sounds a little bit like you might be looking for an excuse to stay in this relationship out of fear for the unknown, and that is a common outlook for most mothers in your situation. You need to find a way to let go of that fear.
Your first step in doing that is securing an income for yourself. Most jobs now a days have all applicants apply online. If you do not have a computer at home, have a mommy-baby day at the library and apply for as many as you can while you are there. Since you mention he does not want you getting a job, but he's never really home, he should not be able to interfere with this process. You also mention that you have no way of leaving the house. Maybe you can Google the public transportation routes in your area and see if something works for you; this way, if you get called for an interview, you have an idea if you will be able to make the commute. If you have friends, family or even neighbors near you, reach out to them for help with baby sitting. Don't feel like a burden for asking for help, we all need it from time to time, and most people are more willing to help than you think.
You asked what are your chances. If by this you mean, will you survive? The answer is yes. Will it be easy? No. You just have to dig deep down into your heart of hearts and find the fuse to light your fire. Go back to your career, leave this man who you don't want to be with, and embark on the journey of single parenthood. It's a wild ride, with ups and downs, but oh what a ride it is!