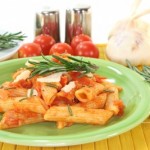 Single moms rarely have time on their hands and in most cases are looking for quick tips for everything. While compromising on the cleaning or the laundry is not that big a deal, the kitchen is an altogether different issue. More often than not quick solutions in the kitchen are those that are not healthy and sometimes can also damage severely. For example, ready to eat foods always have preservatives in them and will lead to obesity if one has them too often.
The demand for quick solutions in the kitchen is related to healthy, yet quick tips. Some tips on these lines are listed below :
Stock up  – The one way to ensure that you are able to cook the meal quickly is to have the ingredients that you commonly use, are in the pantry at all given times. Most of us will order a pizza when they find that there are no veggies in the fridge and no pasta in the kitchen. The first step to ensuring that you are able to cook quicker is to keep the kitchen well stocked at all given times. For this it will help to maintain a note pad and pen and keep it handy in the kitchen. The moment you run out of an item, jot it down and your shopping list for the week will be ready.
Multi- task – When cooking, there are always pockets of time when you will be waiting for the dish to get ready. These pockets must be used for other tasks in the kitchen. So if you are making say soup and lasagna, then while the soup is boiling, you need to make the lasagna sauce and grate the cheese for it. Multi tasking is the one way to ensure that you cooking time is cut short by half. So instead of just waiting while one dish cooks, use that time to prepare for the second one.
Low ingredient meals – Choose recipes that are not too complicated and where the number of ingredients are low. Meals with too many ingredients means that you will take that much more time to organize all the ingredients and mix them and prepare the meal. Dishes that involve two or three ingredients only are simple to make and do not take much preparation either. A pot roast that needs minced beef, coriander, pepper, salt, soda powder, chopped garlic and several sauces is much more complicated than as baked lemon fish where just a few drops on lemon and salt and pepper suffice. The latter is also much healthier and so wins points in that department too.
As single moms we mostly do not have the time to spend long hours in the kitchen. However, this can make us towards packed food. . The kids need fresh foods and so do we and so it is best to learn a few short cuts that will work for us in the kitchen so that we can lessen the time spent here without compromising on the health or taste quotient of the food.