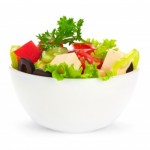 The holiday season comes with its fair share of enjoyment and get-togethers. This is a time when most of us are too busy running around buying last minute presents and entertaining. Many a times guest come in unexpected and while most of us will have a well stocked bar to offer to them, snacks are a different ball game altogether.
Below are some quick snack options that you can serve your guest during the holidays:
Cheese and olives – This one goes great with wine. You can put a toothpick through the olive and a small cube of cheese and if you don't have the time for this simply put out two smalls bowls of olive and cheese separately with a toothpick container in the center. This helps save time on the decoration and yet preserves the look of this lovely snack.
Baked beans on toast – This is a healthy and quick snack to organize. All you need to do is open a can of baked beans add some chilly and some grated cheese to it and place it on the toast cut into four pieces. For those not too worried about the calorie count, the bread can be deep fried and then cut into squares for a crunchier feel.
French fries – A great a quick snack is a handful of French fries served with a dip. So it is best to keep your refrigerator stocked with frozen fries and some ready to eat dip. Again here grating some cheese on the French fries can make the snack more fancy and appropriate for the holidays.
Tuna on crackers – Another very easy and extremely quick to make snack is tuna on crackers. All you need is a small tin of tuna and a box of crackers. Simply mash the tuna with some mayo and red chilly flakes and spread it over the crackers. If you have time simply add some chopped tomatoes to this mixture. In case you have kids to cater too, replace the red chilly flakes with tomatoes ketchup.
Peanut salad – Another quick and healthy snack is a peanut salad. Simply mix a handful of roasted peanuts with some finely chopped cucumber, tomatoes and onions. Add some salt and pepper and squeeze some lemon in it and the salad is ready.
Dry fruits – A very nice snack to serve with tea as well as alcohol is roasted cashew nuts and other similar dry fruits. Not only are they healthy but one need not waste any time preparing them. Simply rip open a packet and you can serve it to your guests.
If you know for a fact that you often have guests, then during the holidays you will probably have to prepare for even more guests. Keep your pantry and kitchen well stocked with items that allow you to serve quick snacks. Since not many people will come unannounced for a meal, dropping in for a glass of wine or a cup of coffee is not that rare and being prepared is going to make life simpler for you.