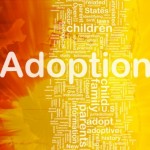 As a grownup I realized that I had a hostile uterus and was not able to conceive. Even the term was bizarre but after trying to conceive for over three years, my husband and I decided to opt for adoption. When we got Jasmine home, she was three months old. We had no clue who her biological parents were and neither did we want to know. We were so happy to have her that everything else seemed insignificant.
When Jasmine was about three years old, we were considering adopting another baby when all of a sudden I lost my husband in a car crash. Suddenly from being a 'complete' family I became a single mother. Things changed for us overnight. From living in an apartment in the heart of the city, we moved to a much smaller place in the suburbs. Jasmine had to change schools and I went from being a full time mother to a working mom.
While I had a lot of friends and family to support me, I found that when it came to Jasmine, a lot of people were asking me strange questions. Jasmine was of oriental origin which is why it was very easy for most people to tell that she was not my biological child. When she joined school, a lot of other kids began to ask her how come she was different from her mother. Even the teachers were curious to know how I came to become a single parent of an adopted child. All these questions were of course bothering me but they were damaging Jasmine on a much larger scale.
We had never hidden it from her that she was adopted. It would be stupid to. But yes, we did also not constantly want to remind her of it. Her father was the lenient parent to her, while mommy was the rule maker. Now with her dad gone and she having to deal with all the changes, it was unfair that this poor kid was begin subjected to the added trauma of these questions. I began by speaking to the teacher in her class. While she did assure me that she will try and be careful, she also said that there were no guarantees as to what the other kids may say to Jasmine.
It had been about four weeks in school now and even then Jasmine was facing a lot of questions about why her mommy and she were different. So much so that she would want to avoid school all together. In the mean time a noisy neighbor told me that maybe Jasmine should go live with a family more like her own. This is when I lost it at her. I also got a bit concerned whether there was any way in which someone might be able to take Jasmine away from me.
I decided to seek some help; I began looking for support from families that have adopted kids. Since the best place to look for information these days is the net, I started my search here. During one of my searches I came up with http://www.singlemom.com/info-on-child-support-custody-adoptions/ . There was a lot of information to be found here. Some that I was looking for and then some that I was not looking for, but they were handy all the same. Right from legal stuff about adoption to how to handle questions from others a lot of it is listed here.
My two major worries were, the constant questions about Jasmine that the kids in school were asking her and also if someone could actually use this point to take my baby away from me. http://www.singlemom.com/insensitive-adoption-questions/ was a great article I found that helped me understand the situation and also keep jasmine from getting too bothered with the questions. In fact some of the tips here really helped both Jasmine and me. We learned that if we are not comfortable giving out some information, we can simply say that we don't want to talk about it. Jasmine would get very bothered when kids in school would ask her if she remembers where she came from. In time I started telling her that she did not have to answer at all.
I remember she was seeing kung fu panda part two and she cried through the movie. We even sought some groups where I was able to introduce Jasmine to other kids who were also adopted. This worked fantastically for her. In the mean time I was assured that unless Jasmine is not kept well and is not happy with me, there is no one who can take her away from me based on the fact that she is of a different origin.
Today a couple of years later, Jasmine and I had settled down to a more peaceful life. The people around us are less inquisitive mostly because by now they know us very well. When we had come into the neighborhood things were new for them and us too. Jasmine is doing very well at school and I often hear some of the friends shout when I go to pick her up from school 'Hey Jassi! Your mom is here'. It gives me a sense of infinite pride to be addressed as her mom. That people know me as Jasmine moms and not her as my daughter is something I marvel at each day.
I hope God will be kind to us and we will continue to be in his safe hands. While losing my husband was a huge blow no doubt, even the thought of Jasmine not being with me is unbearable for me. Adopted kids and parents can often end up facing some strange questions. While I know they can be frustrating and unfair, I have learned that instead of fighting these questions with anger, it is best to keep calm and answer what you want to while politely declining to talk about what you don't want to.