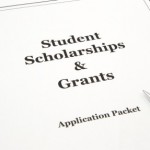 The purpose of the REACH Scholarship Program is to increase academic persistence and achievement and to increase college access and success of Georgia's low-income and future first generation college students. The scholarship is privately funded.
Currently, three school systems, Rabun, Douglas and Bulloch, have been selected to participate in the initial pilot phase of the program. Through a generous donation from AT&T, the REACH Program's founding donor, 25 scholars will be selected from the three school systems to be REACH Scholars. In the following year, eligible school systems will have the opportunity to participate through an open application process. The application will be posted and made available to all interested school systems in September 2012.
Each participating school system will nominate and select eligible 7th grade students to participate. To be eligible, a student must:
Be a U.S. Citizen or an eligible non-citizen,
Be enrolled as a 7th grade student at a participating middle school,
Qualify for the Free or Reduced Lunch Program, and
Have good grade, attendance, and behavior records.
Selected students will be provided with academic, social, and financial support through mentorship, coaching, and a financial scholarship award.
Upon graduation from high school, qualifying students will be awarded a $10,000 scholarship that can be used towards the cost of attendance at an in-state, HOPE-eligible, public or private post-secondary institution.
Contact Information:
Jackie Coleman, Program Manager
770-724-9245
jackieco@gsfc.org
Find more information on REACH