A guy made me cry the other day for the first time in a long time! But the thing is, I wasn't crying over him. I was crying because I made a MAJOR breakthrough and he just happened to be the last straw that broke me so to speak.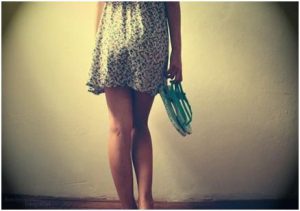 Let me tell you the quick version of the story. So I met this guy online and we've only talked through messaging and on the phone and for a maybe a week but I genuinely enjoyed my conversations with him and I was so excited to meet him. So far so great except for one thing which was how defensive he seemed over little things so early on in our rendezvous. He wanted me to send him a picture of me lying in bed and I flat out refused to. I told him I wasn't comfortable with doing that and he seemed so jaded that I wouldn't send him a stupid picture. Now I can tell you right now that this guy is incredibly attractive and it was easy to see that he is used to women doing whatever he wants. So to run into a woman who wasn't at his beck and call was an upset for him. Then he got mad when I didn't call him for a whole day and when he asked why, I sweetly and shortly explained that I was busy. Sorry but I don't feel the need to talk every single hour or even every single day for that matter. He kept pushing it and telling me that he wants to be in a relationship with someone who will do things for him. I told him he needed to chill because we haven't even been on a date yet so until I got to know him better, the relationship stuff wasn't even on my mind. Well I was handling things quite well until he asked why I was being so defensive. Funny, I thought because I was wondering the same thing about him. Angry, I hung up the phone and that's when it hit me. Maybe this guy is crazy but he is mirroring something about me and when he mentioned me being defensive, he hit a sensitive spot. I am defensive and I have been putting up walls without even knowing it! After we hung up, the word defensive kept going through my head like an alarm going off. I could feel it inside me that he had hit on something.
Most of us put up walls for one reason or another when it comes to love. For whatever reasons we fear being vulnerable. Especially for single moms (I'm not talking about every one), a lot of us have been hurt in the past and that's why we are single moms. We act tough and rant and rave about how we won't let anyone ever get close to us again, about how all men are scum and how we're better off alone. But the truth is we want to fall in love and have a fulfilling relationship just as much as the next person. We're just afraid and so up go the walls to keep love out.
My friends call me a powerhouse, a strong and independent woman and I've even been told that I'm always "rainbows and butterflies". I am one tough cookie but here's my secret. I don't show my emotional side to hardly anyone. It's always taken way too much for me to trust someone enough to show feelings. I'm so used to people walking out on me that I've learned to not let them in enough to see my emotional side so when they poke and prod at my emotions, I get defensive. I put up walls to protect the vulnerable side of me. I didn't even realize I was doing it until this guy flat out told me I was being defensive. So I did something I've never done before. Without thinking twice, I acted on my intuition, picked the phone up and when I heard his voice on the other line, I let my walls down. I told him how I felt and what I want and for the first time maybe ever, I did it without being afraid of what he would think about my honesty. I could feel the emotion in my voice and ever word was heartfelt. I hardly knew this guy and I was opening up. He asked if I was willing to do things I didn't want to do for someone else and I replied "No, I'm not because I want to be with someone whom I'm happy to do things for. Because doing things to make him happy makes me happy and if I'm doing things I don't want to do, then I'm not with the right man." Well after he told me that that just isn't for him but that he appreciated my honesty. When we hung up, I started to cry and it felt so good because I haven't honestly cried in a long time. My defenses have been up for so long that I haven't allowed anything to make me cry. I wasn't crying because he said goodbye but I was crying because I had just released the resistance that has kept me from love. I was finally brave enough to break down that wall of resistance and show an almost stranger an honest piece of me without caring what he thought.
So how do you know you have blocks up that will keep loving relationships out? You feel anger, defensiveness and doubt. Pay attention to these emotions because they come about when your walls come up. What happened right before that caused these emotions? When you feel these emotions, you need to pay attention to what happened that caused them. Remember, it's not other people that hurt you. You're the only one that can hurt you because when you're feeling bad, you're keeping something that you want out. Let go of the fear and focus on what you want. Don't be afraid to let others see what you want. Don't be afraid to let others see you for who you are without caring what they think.
When you feel these blocks surfacing, ask yourself what it is you're afraid of. If you can't figure it out, don't worry about it and more importantly, ask yourself what it is that you want in this moment. Do you want to be understood? Loved? Appreciated? Maybe you just want a hug. Whatever it is, remind yourself that you deserve it. You don't have to figure out your past or even why you have put up blocks but just know that you deserve to let them fall down. Just feel what it is you want, follow your heart and trust what it's telling you.