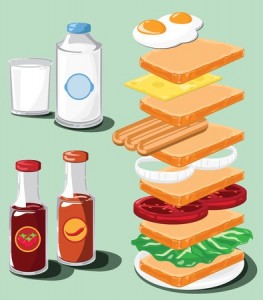 Single moms, couples, children and families, who may be working but are still struggling financially, can receive help from the Department of Human Services (DHS) Supplemental Nutrition assistance Program (SNAP) to buy food and provide nutritious meals for themselves.
A partnership between the Federal Government and the state, the program is the largest food and nutrition support program in the state. The Federal Government pays approximately half of the state's cost to administer the program and the full cost of an individual's SNAP benefits.
Income, resources they poses, and numbers of individuals in a household determine whether adults qualify to receive SNAP benefits. Individuals do not need to be participating in other DHS programs, including the Family Independence Program, to receive SNAP benefits, the program being an important part of the services offered by DHS.
To qualify for SNAP benefits single moms can be unemployed, working, preparing for work, or receiving pension. Homeless individuals can also qualify for SNAP benefits. Before eligibility is determined, additional eligibility criteria will also be take into consideration including the amount of resources an individual/household owns (e.g., cash, bonds, automobiles, checking/savings accounts, etc.).
General Program Requirements
As a single mom you must be a resident of the state of South Dakota in order to qualify for this benefit program and fall into one of two groups:
– Those with a current bank balance (savings and checking combined) under $2,001.
– Those with a current bank balance (savings and checking combined) under $3,001 who share their household with a person with a disability (a child, your spouse, a parent, or yourself), or with a person or persons age 60 and over.
Application Process
Fill out the application and make an appointment to speak with a representative at your local county office, in order to apply for this program:
http://www.foodstamps.ri.gov/
You may also apply online:
https://www.foodstamps.ri.gov/admin/login.cfm
Program Contact Information
For more information about SNAP in Rhode Island contact the DHS office at 401-222-7276 or visit: http://www.foodstamps.ri.gov/
Providence and East Bay area residents:
401-222-7276
Northern RI area residents:
401-235-6300
Warwick and South County area residents:
800-282-7021
US Department of Agriculture (USDA):
800-221-5689
Visit the USDA Web site.