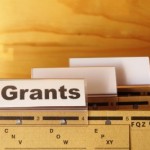 The Rockefeller Family Fund makes grants in four program areas: Environment, Economic Justice for Women, Institutional Responsiveness, Citizen Participation & Government Accountability.
The guidelines for these program areas and lists of grants made are available in each program home page.
The Family Fund provides support within these program areas for advocacy efforts that are action-oriented and likely to yield tangible public policy results.
Within its program guidelines, the Family Fund supports tax-exempt organizations engaged in activities of national significance. Thus, the Fund does not ordinarily consider projects which pertain to a single community, except in the rare instance where a project is unique, strategically placed to advance a national issue, or is likely to serve as a national model.
Because the Fund has limited resources, it is unable to assist most applicants. Grants are rarely made to organizations which traditionally enjoy popular support, such as universities, museums, hospitals, or endowed institutions. The Family Fund does not make grants for academic or scholarly research, or for social or human service programs. Nor are grants made to support individuals, scholarships, international programs, domestic programs dealing with international issues, profit-making businesses, construction or restoration projects, or to reduce an organization's debt. In addition, grants are normally made to the same organization for no more than two years at a time, and except in extraordinary cases, are not given to the same organization for more than three or four consecutive years.
Find more information about Rockefeller Family Fund
Environment
The Family Fund's Environment program currently focuses on the challenges of climate change. This clear focus is a shift from our previous broad focus on environmental issues. Our program emphasizes public education on the risk of global warming and implementation of sound solutions, conservation of natural resources, protection of health as affected by the environment, meaningful implementation and enforcement of the nation's environmental laws, and public participation in national environmental policy debates.
Past grants include support for a coalition of grassroots groups to undertake advocacy campaigns in state capitals and Washington, DC; funding for national environmental coalitions to encourage field organizing and public education; and support for coalitions working to pressure Governors and federal agencies to enforce the law against harmful polluters. Grant recipients from this program are shown here.
Find more information about this program
Economic Justice for Women
The Family Fund's program for women supports projects designed to promote economic justice. In particular, the program seeks to provide women with equitable employment opportunities and to improve their work lives.
Past grants include a national advocacy, research, and public education effort aimed at achieving pay equity; support to state-level "economic agenda" coalitions to train women in leadership and public policy skills; advocacy efforts on behalf of contingent and part-time workers; a public education campaign designed to increase awareness of the need for universal pre-K programs; and advocacy designed to eliminate sex discrimination in the insurance industry. Grant recipients from this program are shown here.
Find more information about this program
Institutional Responsiveness
Institutional Responsiveness traditionally is the most open-ended of the Family Fund's program areas. Its purpose is to help provide organizations with the means to affect the policies and actions of public and private institutions.
Past grants include a campaign to make tobacco companies accountable for the health effects of smoking; support for efforts to ensure that government records are open to the public and parallel efforts to oppose government secrecy; and grants to promote greater accountability of corporations to investors and their communities. Grant recipients from this program are shown here.
Find more information about this program