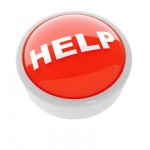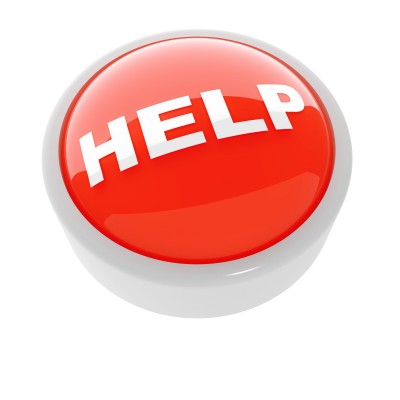 Doing the Most Good is The Salvation Army's promise to the community and those we serve to embody the traits of compassion, passion, bravery, and trustworthiness, and to uplift those in need.
The Salvation Army's Tampa Command operates the 132-bed Red Shield Lodge Emergency Shelter, the 50-bed Hospitality House Transitional Housing Program for Homeless Women & Children, and the 43-bed Hope House Transitional Housing Program for Homeless Men.
Current needs include funding to:
Provide short and long-term housing for homeless men, women and children
Toiletries for Men, Women & Children (shampoo, soap, diapers, razors, shaving cream, etc.)
Cleaning Products
Canned & Non-perishable Foods
Paper Products (toilet paper, paper towels, napkins)
Commercial/Industrial Washers & Dryers
Provide Emergency Assistance to families in need
SERVICES
The Salvation Army's social services encompass a wide range of programs to help individuals and families overcome daunting obstacles. The Salvation Army's grand design in social work has always been one of empowerment, enabling those in need to change their life's circumstances and overcome challenges that stand in their way. Services include emergency assistance, self-sufficiency programming, counseling, referral services and much more.
Transitional Housing Programs
On a wintry night in 1887, Salvation Army Founder William Booth discovered homeless men and women living on a bridge in London. Immediately, he ordered that something be done to help them. The Salvation Army has been responding to that call ever since.
Families trying to overcome poverty face many challenges, including lack of education and job skills, inadequate housing, and limited social support. Transitional housing is a concept in which people in need of housing are assisted for a time to help them stabilize their lives, make permanent living arrangements and reach self-sufficiency. The Salvation Army's Hope House and Hospitality House provide temporary housing and support services for up to 2 years for low-income men, women and women with up to 3 children. We also work closely with the Veterans Administration to provide housing to homeless veterans.
Hospitality House
50-bed transitional housing program for up to 29 homeless women and 21 children.
The Salvation Army helps these families make the transition from homelessness to independent living, by meeting their basic needs and offering them access to the skills and services they need to regain their independence and self-sufficiency. For up to two years, women and children may live at the Hospitality House where they are provided with three meals a day, their own semi-private room, quality donated clothing for school and job interviews, weekly counseling, skills training, self-help programs, and job placement assistance. Complimentary daycare is provided for mothers with young children. School-aged youths living in the Hospitality House attend public school and are offered free tutoring assistance on weekday afternoons. Each child is provided with clothing, school supplies and other tools they'll need for success. Each summer, through community support, youths living in Hospitality House are given an opportunity to spend a week at Camp Keystone in north central Florida where they can swim, ride horses and enjoy other outdoor activities with new friends.
Housing Program Manager,
Margaret Rogers
Phone: 813-226-0055, ext. 297 or
margaret_rogers@uss.salvationarmy.org.
Hospitality House Case Manager,
Melissa Brass
melissa_brass@uss.salvationarmy.org.
Hope House: is a two-year, 44-bed transitional housing program for homeless men who are working to transition into productive and self-sufficient members of society. The men living in Hope House are provided with access to the same programs and services offered to families living in Hospitality House. Each resident receives three meals a day, quality donated clothing, a semi-private room, weekly counseling, skills training and job placement assistance.
Hope House Case Manager,
Norm Blanton
norman_blanton@uss.salvationarmy.org

Red Shield Lodge Emergency Shelter
In Tampa, homeless men and women can find shelter and support at our Red Shield Lodge Emergency Shelter 365 days a year. Sober homeless adult men and women who have no place to go can stay in the 125-bed Lodge for up to 5 nights for free. After 5 nights, there is a charge of $10 per night. Qualifying clients, including homeless veterans, can apply to have their stay underwritten.
The Red Shield Lodge provides each person with a bed, linens, a locker and three meals each day. Support and referral services are available to those who wish to use them. Homeless men and women committed to regaining their independence and living self-sufficiently can move from the emergency shelter into one of our Transitional Living Programs.
The Red Shield Lodge is located at
1514 N. Florida Avenue,
Tampa, FL 33602.
Phone: 813-221-4440.
Check-In is at 4 p.m. daily.
Housing Program Manager,
Margaret Rogers,
813-226-0055, ext. 297,
margaret_rogers@uss.salvationarmy.org
Red Shield Lodge Case Manager, Angelita Sapp, 813-221-4440, angelita_sapp@uss.salvationarmy.org
Family Services
For most of us, our families serve as our primary source of support, values and unconditional love. At The Salvation Army, we help struggling families conquer challenges by helping them meet basic needs. The need may be physical, alleviated by a bag of groceries or a filled prescription. It may be spiritual, a thirst quenched through prayer and counseling. It may be emotional, the result of abuse, depression, or a crisis situation. Our Family Services Department aims to prevent people from being forced into homelessness due to unpredictable and unforeseen events. Each client is given individual attention during the process of intake, evaluation, and case management.
After an assessment of need, family qualifications and program requirements, assistance may be provided in areas including:
Payment of utility bills through the TECO Energy Share Fund
Rent or mortgage assistance
Food boxes
Counseling
Referrals and case management
When appropriate, referrals are given to other agencies that may better serve the client's needs (such as food stamps, employment resources and housing services).
Through support from the community, our Family Services department also provides seasonal assistance to needy families throughout Hillsborough County, including:
School supplies for children and teens
An opportunity to spend a week at summer camp
Holiday food boxes at Thanksgiving and Christmas
Christmas gifts for children and teens through the Adopt-A-Child & Angel Tree programs
Contact information: 813-226-0055, ext. 300 or ext. 351
Feeding the Hungry
You may be surprised to learn that more than 50,000 people in Hillsborough County live in households of extreme poverty and chronic hunger. The sad reality is that many of our neighbors must choose between paying for food and other necessities such as shelter or medical care. As a result, nutritious meals are often sacrificed.
The Salvation Army formed at collaborative partnership with another charitable organization, Trinity Café, to feed Tampa's hungry and homeless.
Through this partnership, The Salvation Army and Trinity Café combined resources – such as food and preparation costs, and volunteer hours – to efficiently provide meals to the downtown homeless and hungry populations.
Each weekday, Trinity Café's chef and volunteers prepare and serve nutritious meals to 200 hungry men and women at The Salvation Army's downtown Tampa facility. Trinity Café volunteers provide restaurant-style service to men and women from a variety of places and situations; some are homeless, some want fellowship and company, and some cannot afford food after the rent and bills. The goal: to provide a nutritionally balanced meal; provide a clear message of care, respect and consideration, which hopefully, is translated into a feeling of worth and value.
Working poor families having a tough time making ends meet can visit The Salvation Army's Family Services food pantry for a free box of nutritious groceries to prepare-at-home.
Contact Information:
1603 N. Florida Avenue,
Tampa, FL 33602
(813) 226-0055
Adult Rehabilitation Center
Healing the whole person is the goal of the Army's substance abuse programs. The Salvation Army addresses the pain and suffering of all who are caught in this cycle of dependency through intensive programming including detoxification, in-patient and out-patient treatment programs, and long-term chemical dependency counseling. These services offer hope and freedom from a life of chemical abuse and dependency.
Contact Information:
The Salvation Army Tampa/Hillsborough Area Command
Commanding Officers: Majors Dan & Dawn Heard
Street Address:
1603 N. Florida Avenue,
Tampa, FL 33602
Mailing Address:
P. O. Box 2839, Tampa,
FL 33601
Phone (813) 226-0055
Fax (813) 221-3587
The Salvation Army Correctional Services
Street Address:
1603 N. Florida Avenue,
Tampa, FL 33602
Mailing Address:
P. O. Box 2839,
Tampa, FL 3360
Phone (813) 223-3781
Fax (813) 224-9327
The Salvation Army Community Worship Center
1100 W. Sligh Ave.,
Tampa, FL 33604
Phone (813) 549-5285
Fax (813) 931-9023
The Salvation Army Southern Hillsborough Hispanic Ministry
Commanding Officers: Lieutenants Alvaro & Maria Chils
Street Address:
7409 US Highway 301,
Suite 200, Riverview,
FL 33569
Main Phone (813) 672-8139
Fax (813) 672-3480
The Salvation Army Adult Rehabilitation Center
Commanding Officers: Majors Paul & Dawn McFarland
13815 N. Salvation Army Lane,
Tampa, FL 33613-2205
Mail Address:
P.O. Box 82949,
33682-2949
Main Phone (813) 972-0471
Fax (813) 971-0790
To Donate a Vehicle: 1-800- 95TRUCK
The Salvation Army Emergency Disaster Services
Disaster Warehouse Street Address:
930 E 139th Avenue,
Tampa, FL 33613
Main Phone (813) 962-6611