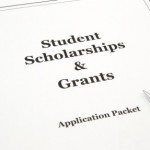 The Veterinary Services (VS), a part of the U.S. Department of Agriculture's (USDA) Animal and Plant Health Inspection Service (APHIS), is sponsoring the Saul T. Wilson, Jr., Scholarship Program for graduate students in veterinary medicine and undergraduate students in the biomedical sciences.
Veterinary Services (VS) is responsible for protecting and improving the health, quality, and marketability of the Nation's agricultural animals, animal products, and veterinary biologics. VS veterinarians practice preventive veterinary medicine on a broad scale, dealing with animal health problems of statewide, regional, national, and international importance.
The Saul T. Wilson Scholarship offers:
Up to $5,000 per year for undergraduate studies and up to $10,000 per year for graduate studies, for tuition, books, tutors, and laboratory fees.
Paid employment during summers and school breaks as a Veterinary Student Trainee, participation in the Federal Employees Retirement System and in the Thrift Savings Plan (401K), and paid vacation and sick leave. Based on the length of the work periods, compensation may also include life and health insurance benefits.
The possibility of conversion, without further competition, to a permanent appointment with the agency. The career experience program agreement requires 640 hours of study-related work with APHIS in order to be considered for this conversion and successful completion of the program and graduation with a D.V.M. degree.
A job with APHIS after successfully completing the career experience program and receiving the D.V.M. degree. At APHIS' option, upon graduation the student must become a full-time agency employee for at least 1 calendar year (12 months) for each school year (2 semesters, 3 quarters or the equivalent) that the student was covered by the Wilson scholarship. If the scholarship recipient does not accept an APHIS employment offer, he or she must reimburse APHIS for all financial assistance received under the Wilson scholarship program. If the recipient fails to serve the entire length of the mandatory APHIS employment period, he or she must reimburse the agency a prorated share of the scholarship funds awarded.
Qualifications
Students interested in the Saul T. Wilson, Jr., Scholarship should apply directly to USDA–APHIS by March 1.
To apply, you must:
Be a United States citizen.
Be enrolled in an accredited college or university within the United States as a full-time student in good academic standing.
Undergraduate student applicants must have completed at least 2 years (60 semester or 90 quarter hours) of a 4-year preveterinary medicine or other  biomedical science curriculum.
Graduate student applicants must have completed not more than 1 year (18 semester or 27 quarter hours) of study in veterinary medicine.
Agree to work for the agency during school breaks (both summer and holiday periods). Your duty station will be determined by VS. To be considered, your application must contain the following items:
Your résumé, including current and summer addresses and telephone numbers.
Transcripts of all college courses completed to date.
Letter of acceptance for those applicants entering graduate school, if applicable.
Three letters of recommendation from college officials, such as professors, deans, or counselors. For one of these letters, you may substitute a supervisor's recommendation if the work experiences under that supervisor are related to veterinary medicine or the biomedical sciences. Recommenders may not be related to you.
An original essay by you, not to exceed 500 words, addressing this topic: "Why I should receive a Saul T. Wilson, Jr., Scholarship and what contributions I would make to APHIS, Veterinary Services."
If you have served in the U.S. Armed Forces, please submit documentation of service with your scholarship application.
Qualified applicants will receive consideration without regard to race, color, national origin, gender, religion, age, disability, political beliefs, sexual orientation, marital or family status, or any other nonmerit factor. Veterans' preference will be applied
Nominations should be addressed to:
Saul T. Wilson, Jr., Scholarship
USDA, APHIS, Human Resources Division
Office of Recruitment
1400 Independence Avenue, SW., Room 1710
Washington, DC 20250
Phone (202) 690-4759