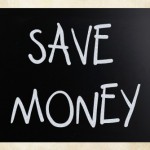 As a mother you are keeping the family together and with all of your responsibility it is also on you to cut your family's costs and save money where you can. Here are three tips for saving money as a mommy without taking extensive measures.
Plan Your Meals
Make a weekly meal plan for you and your family. Above all this meal plan will reduce the stress put on you to pick out the meals for your family members day in and day out. A plan will leave you to only one shopping day every one or two weeks. You will also save money because you already know what you are spending on. Be efficient with your spending and your weekly plans, meaning try to buy in bulk or at discounted prices.
Some mothers plan their family's meals by the month. A longer plan allows them to never have to figure out what to fix on any given day and they won't be as likely to impulse shop. Meal plans also cut out the nights you may get fast food because your family knows what you all are having. Each family member is aware of the plan so they won't be prompted to ask for any take-out food or a late night pizza delivery.
Use Reward Cards Where You Can
If you are currently able to handle your credit cards and pay it off early then you can handle reward cards when you shop at certain places. Use reward credit cards to get free gifts to benefit you when you spend a certain amount. Although don't go crazy on spending just to get the reward, limit your spending to necessities then use the rewards to your advantage. Shoppers who have reward cards at places such as Old Navy or a local grocery store can buy their needs like clothes and groceries.
You will also benefit because you will strengthen your credit while making purchases that help you and your family. Rewards may consist of cash back deals or a percentage off of your next buy. Here are some other ways single moms can make extra money.
Manage Your Energy Wisely
Approach your local utility company and ask them for an energy audit, this action is usually free and it is also possible to do yourself. With an energy audit you are reducing energy loss and you can save up to 5 to 30 percent of your energy bill. You will find that something so simple will save you loads of money.
There are other measures that you can take to increase your savings on energy usage. Search other local utility companies for better rates. For example, if you're located in Texas, PowerToChoose provides energy deals and discounts.. Small fixes should be done as well, such as adding draft protectors under your doors and to your windows. Setting a timer to your thermostat is also an option; this way when you go to bed your air conditioner will turn itself off and save energy where it can.
As a mother you can take small steps towards great deals of family saving. Plan your meals, use reward cards when shopping, and manage your energy so you can save where it is possible.
Written by Sara Stringer
About the author:
Sara is a freelance writer who most enjoys blogging about lifestyle, relationships, and life as a woman. In her spare time, she enjoys soaking up the sunshine in Southern California.