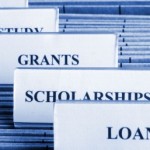 Reserve Officers' Training Corps (ROTC) Scholarships
These scholarships are awarded on the basis of merit rather than financial need.
Army ROTC – Army ROTC scholarships are offered at hundreds of colleges. Application packets, information about eligibility, and the telephone number of an ROTC advisor in your area are available from. College Army ROTC, Telephone: 1-800-USA-ROTC (1-800-872-7682)
Air Force ROTC – The Air Force ROTC college scholarship program targets students pursuing certain foreign language and technical degrees, although students entering a wide variety of majors may be accepted. Information about Air Force ROTC scholarships is available from College Scholarship Section, Telephone: 1-866-4-AFROTC (1-866-423-7682)
Navy ROTC – Navy ROTC offers both two-year and four-year scholarships. For information and applications, contact Naval Service Training Command, Telephone: 1-800-NAV-ROTC (1-800-628-7682)
Veterans Service Organization Scholarships
These organizations offer scholarships primarily to active duty military, veterans, and/or their families.
Further information is at the websites listed.
The American Legion wants to ensure higher education is a possibility for children whose parents have been killed while serving our country. It is a civic duty to provide them with equal opportunity. The Legion offers its support through the Legacy Scholarship Fund.
There has been a significant shortfall in government money allotted to children with parents lost in war. The government gives these children a college education stipend worth slightly more than $37,000. Taking into account living expenses, textbooks and rising tuition, this benefit covers only a little more than half of college costs in the most affordable situation. And the price tag of higher learning will only continue to rise. The most conservative estimates predict a 5-percent annual increase, meaning that in 16 years the most affordable college education will be $132,800. Obviously, military compensation will not keep up.
American Veterans (AMVETS)
AMVETS annually awards scholarships to veterans/active military, their sons, daughters or grandchildren. A son, daughter or grandchild of a deceased veteran is also eligible. Awarded on the basis of academic excellence and financial need, the scholarships go to deserving high school seniors, high school JROTC students and veterans pursuing a higher education.
The following scholarships, funded by the AMVETS National Service Foundation, are awarded annually:
Six $4,000 scholarships for high school seniors (PDF) ($1,000 a year of a four-year undergraduate program or at an accredited technical/trade leading to certification or a degree; one selected from each district).
Three $4,000 scholarships for veterans (PDF) ($1,000 a year of a four-year undergraduate program or certification/degree from an accredited technical/trade school; no regard for district boundaries).
One $1,000 scholarship for a JROTC high school senior (PDF) entering any undergraduate programs (no regard for district boundaries).
The Jesse Brown Memorial Youth Scholarship Program encourages young volunteers to play active roles in the Department of Veterans Affairs Voluntary Service (VAVS) programs. It recognizes outstanding young volunteers who give of their time by awarding annual scholarships that may be used to continue their education. The Disabled American Veterans has awarded 123 scholarships worth $450,066 since the inception of the Jesse Brown Memorial Youth Scholarship Program in 2000.
The PVA Research Foundation is focused on funding projects that are grounded in basic laboratory science and the education of scientists working on breakthroughs directed toward a cure for paralysis or the secondary medical conditions, and technologies associated with spinal cord injury or disease (SCI/D).
These projects should be designed to find better treatments and cures for paralysis, to support efforts to improve the quality of life of individuals with SCI/D until improved clinical treatments, technologies or cures are discovered, and to train post-doctoral fellow investigators and encourage them to specialize in the area of spinal cord research.
Each year, more than 51,000 high school students from across the country enter to win a share of the $2.2 million in educational scholarships and incentives awarded through the VFW's Voice of Democracy audio-essay competition.
Knowing that a democratic society needs nurturing, the VFW established the Voice of Democracy program (VOD) in 1947 to provide students grades 9-12 the opportunity to express themselves in regards to democratic ideas and principles.
The national first-place winner receives a $30,000 scholarship paid directly to the recipient's American university, college or vocational/technical school. Other national scholarships range from $1,000- $16,000 and the first-place winner from each (State) VFW Department wins an all-expense-paid trip to Washington, D.C.
Vietnam Veterans of America
As the leading advocate for Vietnam veterans, VVA provides support and assistance in securing earned benefits from the Department of Veterans Affairs; plays an active role in government relations advocacy at the national and state levels to improve benefits and services available to our nation's veterans; and extends a helping hand to members, dependents and orphans and widows of deceased Vietnam veterans.
Scholarship funds will be disbursed at the decision of the applicant – either to the applicant himself/herself or to the educational institution. It should be noted that if funds are disbursed directly to the student, VVA is required by Internal Revenue Service (IRS) regulations, to complete an IRS form 1099 indicating that the student has received a specific amount of money, send one copy to the student, and one copy to the IRS.