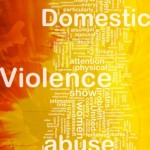 Raised with Catholic values I was someone who believed that marriages are made in heaven and they are for life. So when Edward, my husband who was suppose to be my protector and all that decided that he would use me as a punching bag from time to time, a lot more than my skin was torn apart. I lost faith in the belief system. I was scared to talk to anyone. I grew apart from the parents who would constantly advice me to stick on and make it work. I even began to believe that there must be something wrong with me which is why God was punishing me so.
The aggressive streak was always there in Edward. Even when we were dating he had hit me a couple of times but then he was really apologetic for it and had promised it would never happen again. He was of a very possessive nature and it is a fact that before I married him, I found this attribute cute in him. After we got married, the beatings started right from the honeymoon stage. Edward saw me chatting with the bar tender in Thailand, where we had gone for our honeymoon and that very night he hit me when we came back into the room. After about a year I realized that he was 'pushing' me or hitting me at the drop of a hat and these episodes were not even followed by apologies. Physical threats had become a part of my marriage and I was almost petrified of my husband and far from loving him.
Two years into my marriage I gave birth to Serra. It was my belief that a child would bring Edward and me closer and help us make a better life. While there is no denying the fact that Edward did stop hitting me after I got pregnant and even after he seemed to be laying off the violence, by the time Serra was two, things began to take a bad turn again. The economy crashed and Edward lost his job. His frustration levels rose and I began to bear the brunt of it again. He threw things around. Flung crockery at me and then one day in full view of a two year old Serra he hit me right across the face. I remember Serra so shaken up that she turned white with fear. I was so scared for her that my own pain was forgotten completely. She did not cry and she did not say a word to me, but she just kept shaking like a leaf on a really windy day.
Having grown up with the value system that I did, I had begun to see the breakdown of my marriage as a personal fault. The guilt made me so weak that I it did not even occur to me that I could do something to change the situation. But when my daughter came into the picture, from being a meek wife, I transformed into an aggressive mother. I decided that running to my mom and crying on her shoulder was not going to do me any good. My baby deserved a good happy and safe home and I had to do something about it. I knew the move would be drastic and I also knew that things will take a real bad turn since I was not working and would have to mostly fend for myself.
Instead of waiting for Edward to hit me again, I decided to make my move before. The problem was the after Edward was laid off he was in the house at all given times and it was difficult for me to search on the net or even go around looking for some help in this area. I did not want to call the police since that would end up in utter chaos. I would often look through sites for recipes and one day while looking for shepherd's pie I came across an advert on the right hand side of the site that gave me the helpline number to the National Domestic Violence Hotline. Even today, I remember the numbers clearly- 1-800-799-SAFE (7233) or at TTY 1-800-787-3224.
I called them after many hours of thinking it through. I remember going to their site also in order to gather information on how to go about it all. The lady on the phone was ready with many options. Not only did they put me through to a center in the area but also helped me leave the house with my daughter and find shelter in a home till the proceedings got going. Right from police protection to a lawyer to even finding support groups, the center helped with it all. I will not say any of it was easy, but what I will say is that it was all worthwhile. I was able to find peace and also keep my daughter safe.
There is a lot of information on this link about the center. If you have been suffering domestic violence in the hope that one day it will come to an end on its own or even presuming that your husband is actually sorry and will not abuse you again, you are living in a fool's paradise. I wasted many years of my life in this hope and later realized the futility of it all. Make a little effort and break free from the clutches of domestic violence. I have been able to move on with my life and happily so.