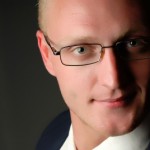 Find a lawyer or a Law Firm specializing in Sexual Harassment Law. Cases including Hostile-work Environment, Quid pro quo, Sexual Discrimination, Ambit of the Human Rights Act and Sexual Harassment.
Sexual Harassment Basics
Sexual harassment is defined as any unwelcome contact or conduct on the basis of gender which impacts a person's job. The legal sexual harassment definition does not limit sexual harassment to conduct that is of a sexual nature.
Sexual Discrimination
Sexual discrimination is the treatment or maltreatment of individuals in their employment specifically because of an individual's gender, whether it be a man or a woman. If you have been rejected for employment, fired, or otherwise harmed in employment because of your sex or gender, then you may have suffered sexual discrimination.
Workplace Retaliation
Workplace harassment retaliation is any adverse action taken by an employer against an employee or former employee because they exercised their rights under anti-discrimination laws, spoke out against discrimination, or assisted someone in exercising their rights. Workplace retaliation laws are part of all of the anti-discrimination laws enforced by the EEOC.
Helpful Information
Your Rights in the Workplace – download
Employment Law – The Essential HR Desk Reference – download
The Employer's Legal Handbok – download