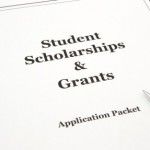 Through a donation from the Sharon Melton Myers Memorial Fund, SkillsUSA and the McMinn County Vocational Center SkillsUSA Alumni Association are offering a $500 scholarship to a SkillsUSA student in memory of Sharon Melton Myers. The Sharon Melton Myers Memorial SkillsUSA Scholarship fund will provide graduating SkillsUSA members the opportunity to continue their education in college or technical school.
A judging committee composed of Catherine Melton and National SkillsUSA staff will review the nominations and select the national winner.
Candidates may nominate themselves. All nominations must include two letters of recommendation from any of the following individuals: a) instructors; b) SkillsUSA advisors; c) state association director; d) community leader. A nomination form can be downloaded from SkillsUSA. Nominations must be postmarked by April 30.
If you have questions, please contact Chris Powell 703-737-0621 or cpowell@skillsusa.org.