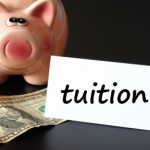 In partnership with the College Board, the Siemens Foundation established the Siemens Competition in Math, Science & Technology and the Siemens Awards for Advanced Placement. The Foundation is a not-for-profit corporation dedicated to providing scholarships and increasing access to higher education for talented mathematics, science, engineering, and technology students in the United States.
The Siemens Competition in Math, Science & Technology recognizes remarkable talent early on, fostering individual growth for high school students who are willing to challenge themselves through science research. Through this competition, students have an opportunity to achieve national recognition for science research projects that they complete in high school. It is administered by The College Board and funded by the Siemens Foundation.
The Siemens Competition seeks to promote excellence by encouraging students to undertake individual or team research projects. It fosters intensive research that improves students' understanding of the value of scientific study and informs their consideration of future careers in these disciplines.
You can compete as an individual or as a member of a team. Individual projects promote independent research. Team projects foster collaborative research efforts, as well as individual contributions to the cooperative endeavor.
Scholarships for winning projects range from $1,000 to $100,000.
Student Eligibility
1. The Siemens Competition is open to high school students who are citizens or permanent residents (green card holders) of the United States. Students must be in good standing enrolled in, and attending one of the following: High school (grades nine–12) in the United States, Puerto Rico, Guam, U.S. Virgin Islands, American Samoa, Wake and Midway Islands, or the Marianas Department of Defense Education Activity (DoDEA) school, or overseas American or international school; Foreign school as an exchange student or because your parent or guardian lives and works abroad; Homeschool, provided that signatures are obtained from the school district responsible for such programs on the student's Confirmation Page. If your state does not require district supervision, the parent or guardian responsible for the homeschooling must sign it.
2. Students submitting individual projects must be in good standing, enrolled in and attending their last year of high school (grade 12). Students must complete all high school courses required for college admissions no later than September 1, 2013.
3. Team projects may have two or three members and do not need to include a senior. All team members must be in good standing, enrolled in and attending high school (grades nine–12), although you may be from different schools. Each team must designate a team leader who serves as the communication liaison between the Siemens Competition and the other members of the team.
4. Children of employees of the Siemens Foundation, Siemens Corporation, and Siemens operating companies and affiliates ("Siemens Employees") are eligible to participate in the Competition.
5. Competition entrants who have parents, guardians, or Competition mentors employed at, or otherwise affiliated with, the Siemens Foundation's university partners (Carnegie Mellon University; Georgia Institute of Technology; Massachusetts Institute of Technology; the University of Texas at Austin; California Institute of Technology; and University of Notre Dame) may enter the Competition but may not be permitted to compete at the partner university where the parent, guardian, or mentor is employed or otherwise affiliated. Furthermore, if lab or research work for the project was performed at any of these six universities, students may enter the Competition but may not be able to compete at that university site.
6. Children of employees of either the College Board or the Educational Testing Service are not eligible to enter the Competition.
Find more about this scholarship
Siemens Merit Scholarship
The purpose is to provide a system to identify and honor exceptional high school students for corporations, foundations and other organizations that wish to sponsor college undergraduate scholarships.
All phases of the Siemens Merit Scholarship program including the selection of the winners and payment of the scholarship stipends are handled for the Siemens Foundation by the National Merit Corporation.
Each Siemens Merit Scholarship stipend is $4,000 ($1,000 per year). This stipend is distributed each year for up to four years of college undergraduate study or until baccalaureate degree requirements are completed, whichever comes first. The winners' annual stipend will not be affected by other scholarship aid or by approved change in college.
Contact information:
Kiesha Boykins
Siemens Foundation
170 Wood Avenue South
Iselin , NJ 08830