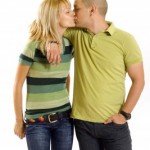 There is no simple formula for dating and absolutely no simple one for single mothers thinking again about dating. However, there are a few ground rules that come in handy when single moms set out to test the dating waters again since in most cases the gap has been a long one. While these rules are definitely not set in stone, they will help you to make the most of your situation and also steer clear of dangerous situations.
Here are some tips:
Be careful – It is important to understand that you are no longer a carefree teenager; you know have responsibility on your shoulders. You are a mother now and a responsible adult too. This is why it is important that you are careful when stepping back into the dating world. You need to be sure of your own safety and also ensure that your date is safe enough to step out with. The place that you pick should also be well chosen and not a place where crime and drugs would be common.
Be true – Your divorce may have left you feeling alone and wondering if there is something wrong with you. However, when you step out into the dating world again, do not mislead others or try to change who you are. It is important that your date knows you for who you are and chooses to like you for it. Lying or faking will only set you out on the same path a before, since any relationship that is not founded in truth is destined to collapse sooner or later.
Don't rush – Feeling alone and lonely can often make you rush into a relationship. Avoid such desperation. Take things slow and get to know the person first before you invest your emotions in him. Remember, since you are vulnerable at this moment, you may believe everything that the man says. See lines for what they are and always keep a firm hold on reality.
Don't over expect – Keep your expectations low and simply try and have a good time instead of wondering where the relationship is headed. Not every person you meet is going to love you for a lifetime. Learn from your divorce and don't make the same mistakes again. Expecting too much will not only put a lot of pressure on your date, but will also keep you from having a good time. Enjoy the moment for what it is and keep your expectations low.
Weather you are getting back to dating in search of a serious relationship or are looking for just a break from your hectic routine, always keep your safety and the safety of your kids in mind. Never compromise on the children's welfare when going out on a date. It is also crucial that you have fun on your dates and enjoy them since that is the motive of stepping out. Make sure you are comfortable and are having a good time.