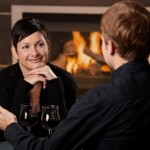 As a single mom you have had your fair share of pain. Raising the kids alone and getting your life back in order has indeed been difficult for you. This is why a similar blow could be devastating for you. It is important to not shatter if you end up facing another breakup. While negative feelings are normal in this situation, it is important that you keep a firm hold on your life and do not take the break up badly.
If you do get your heat broken again there are a few tips that will help you come out of the situation with the least damage:
Get busy productively- The busier you are, the less likely it is to have negative feelings and lows. It is important that you keep busy in a productive fashion. The more you fret about the break up the more it is going to trouble you and sadden you. ON the other hand if you work harder and make yourself more productive, things in your life will get easier and your self worth will also rise in your eyes. All of this will help you to get over the break up faster and also get a better grip of your life.
Keep a grip on happy thoughts – Sad thoughts will not only make you feel low but they will also affect the happiness quotient of the house and the kids. It is important that you hold on to the happy thoughts. Count the things that you have going for you, remember the good times in your life and create happy moments with the kids and your friends. Do not fall into negativity. Do not make a martyr of yourself and snap at those who come to cheer you up. Alienating yourself from your friends and family is the worse thing you can do.
Talk to a friend – There will be times when you will miss the man in question and at these times taking the support of a friend will help. Talk to a friend about how you feel and get the grief out of your system. While it is important to talk to a friend when you are down, do not make it a habit since if you have nothing but negativity to share, your friends are going to move away slowly. So when they do try and cheer you up, play along and you will find that their efforts will help you fee better.
Move on – While there is no denying that you heart break would have affected you badly, it is important that you pick up your life and move on with it. The sooner you get on to the path of recovery, the less time of your life you will waste moping on the issue.
Remember set backs are a part of life and just because you have had your heart broken again does not mean that you are inferior in any way. Some relationships are not meant to work out and you should focus on establishing a better hold of you life instead of putting it in another person's hands.