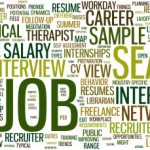 There are numerous opportunities for Single Moms to earn supplemental or full income working from home. However, be aware of scams. There are numerous sites, which promise great pay for easy work from home. If that sounds too good to be true, then it most likely is. In addition to this, legitimate online job sites do not ask for a fee to be placed in a job.
First of all, do your homework: start writing down what you can do, what skills you have, what you can offer. Then search legitimate sites, which offer online jobs, and match with your list of skills.
Here are some jobs, which can be performed remotely:
Tutoring Jobs
Freelance Writing Jobs
Administrative Assistant Jobs
IT Helpdesk Jobs
Sales Jobs
Call Center Jobs
Online Research Jobs
These are just a few jobs, which can be performed online.
Some legitimate companies, which hire remote help are:
It is not easy to land a job working from home. However, your chances are really good if you apply for a job, that matches your skills.