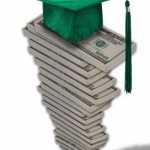 School shopping can be expensive especially if you have more than one child. Pay attention to sales and bargains and let's not forget about tax-free week. However there are alternatives to hitting the mall that can get you saving dimes in no time!
First off, start by going to garage sales and second hand stores. Some people are looking to get rid of things that are practically brand new. All your school shopping for kid's clothes can be found here at great prices!
The only drawback of shopping at garage sales and second hand stores is that most items are used. So when school shopping for kid's clothes be sure to check for stains, broken zippers, or holes. A lot of these problems can be fixed easily. Stains can often be removed, even after it's been washed several times. Buttons can be sewn and patches can be put in place of holes. Second hand clothes can look brand new with a personal touch here and there.
We all know how fast kids grow so its silly to buy expensive name brand clothing to dress them in if its only going to be for a short period of time. If you must buy something fashionable, try going to discount stores that sell name brand items that have been sold to the store. You'll be saving dimes and pocketing them in your new pants in no time!
Shop throughout the year so you don't have to buy bagfuls of clothes all at once. Wait for sales, your kids don't need all their school shopping done in the first week of school.
The first day of school is important to your child and you've been saving dimes left and right for all their school items so treat them to one special outfit for the first day so they start the first day off looking and feeling their very best!
When shopping for school supplies other than clothing, you can get great bargains if you buy items in bulk. Find a friend to split the cost and goods with and you'll be saving dimes once again.
With these saving dimes tips for school shopping you'll have money to spare to put towards savings, debt or other expenses.
Article by Kelly Kennedy