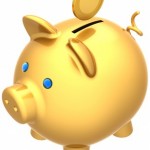 A single mother may find that raising gas prices seem to be the talk of the town lately, but why shouldn't it be. Gas prices are going up just as fast as weeds in your back yard. Gas prices aren't the only item rising, so are groceries, taxes and other items we have no control over. So how can we make do with less money or time?
There are several things a single mother can do around that house that will save you a few extra bucks that can be used towards gas money, groceries, and other raising items that are necessities.
Saving Single Mother Resources
1. Instead of spending money on scented candles, which can be expensive or aerosol sprays to get rid of odor in your house due to a smoker, cookie or pets try this alternative. Heat up some white vinegar in a saucepan for a few minutes on the stove. Although you will smell the vinegar at first, it will get rid of the odor and the vinegar smell will disappear as well. If you don't have time to heat up the vinegar leave a bowl of it on your counter for a couple hours or even overnight.
2. If you have a septic system for your home, don't use pretty colored toilet paper. Although decorative, the inks break down the chemical reactions that make the system work properly so stick to plain white.
3. Anything appliance that produces heat are the most expensive wasters or electricity in your home. Air dry your clothes, and stick them in the dryer for 5-10 minutes after they are dry to get them back to being fluffy and fresh.
4. Use your microwave whenever possible. It's less expensive than your kitchen range.
5. Wash your car and windows on a cool day so the car doesn't dry before you get the chance to clean it.
6. Use empty containers and fill them with water and place them in spare freezer space to keep it running more efficiently. In the summer you will be able to use these as ice packs to keep sodas cool or picnic items.
7. A single mother will know about recycling so use shopping bags as liners in household wastebaskets.
8. If you can, route your washing machine to drain outside so it waters your lawn or garden.
9. Do small loads of laundry in cold water to help eliminate wrinkling clothes.
10. When dusting around the house, add a little liquid fabric softener to your cloth. This will prevent static, keeps the dust away longer and it will make the room smell good!
11. Use old shower curtains as drop cloths for future painting jobs. Or as a single mother you know how messy your kids can be so use it when they are working on a masterpiece!
12. To remove water spots from your sink if its stainless steal, pull out that white vinegar again or rubbing alcohol and wipe away the spots.
13. If you don't have pillows for your pillow shams, simply take blankets and stuff them into the shams.
14. Baking soda is very useful around the house for keeping things fresh. Sprinkle some on your carpet and vacuum up a few minutes after.
15. Use old socks or shirts as dust cloths.
These single mother resources should be able to help out a single mother in time of need when money is tight and time is limited. Although we have no control over gas prices, we can cut back on other expenses in order to save up a few extra bucks that will be needed at the pump.
Article by Kelly Kennedy