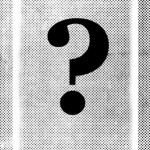 Single moms going back to a dating life, find that a lot has changed over the years. Their position has also changed; now the men they are looking to date are viewed in a different light as opposed to when these ladies were not mothers. The anticipation of going back to the dating world can sometimes keep single moms from venturing outside. They have too many questions on their mind and worry about each one of them. With a few of these questions answered, single moms will find that they are able to keep their confidence levels high and plunge back into a socially active and satisfying life.
Here are some of these questions along with their answers:
Will my dating life negatively affect my kid(s)?
Most mothers worry if their going back to a dating life is going to make the children feel uncomfortable and alone. With their parents separated will the kids now worry if their mom is also abandoning them for another man? Now while these concerns are very real, single moms should remember that the key to combating the problem is communication and love. You will need to show the kids that they are the most valuable in your life and that you would never compromise their situation. Of course talking to them about how mommy needs to have a social life and find happiness in her life too, is very important. If you are able to keep your kids confident that your dating will not harm them in any way, your dating life will not have any adverse effect on the children. In most cases the kids may feel a little strange initially but will soon settle down to the idea that mom dates too.
How should I go back to dating?
Another question that haunts single moms going back to dating is how to go about this process. Since most want to keep the work place off bounds and in most cases the friends are all couples, meeting single men does get to be a problem. While there is no one way to go back into the dating world, simply keeping your options open is all that is necessary. Joining a few singles groups, going to a gym and even stepping out of the comfort circle of your married friends will help you meet new people and also get back to a dating scenario. Hanging out with the same crowd that you partied with as a couple can restrictive and you may not feel very comfortable dating in this circle since most people here have an opinion about your past.
Instead of fearing going back to dating explore the idea more. Understand that the sooner you pull your socks up the better it is going to be for you. Single moms should not limit themselves in any way. Your chance as happiness is as good as anyone else and going back to a dating life is the first step in this direction.