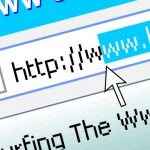 The internet is a whole new frontier, and provides a wealth of entertainment and education for your child. But there are real dangers for a child online. How can you protect your child and keep them safe on the internet?
Though the wide, wild world online has many benefits for children, you need to be careful of the pitfalls. Predators are an obvious and scary threat. Other threats range from cyber bullying to negative and harmful images, aimed at children or just there to find accidentally. But there are ways to allow your child to explore the internet and stay safe.
First, have the family computer in an open place accessible to everyone in the household. Don't put a computer in your child's room. Make sure that when they're online, you can see what they're doing and who they're talking to at any given point in time.
There are several software packages for parents to filter unwanted content. Some of these have features like the ability to set a timer on when the internet can be accessed, and a site blocker. Also, they have the capability to check when and where your children went online. Your operating system and browser also have built in filters for sites and content. Check manuals and help systems for information on setting them.
If your child wants to do searches online, there are a few child safe search engines. Or, alternatively, the search engine you use may have safety filters in place. Check the websites for more information.
Next, have a firm rule for younger children that they need permission to visit any new site. This way you can monitor where they're going online. If you're not sure how safe a site or game is, check out commonsensemedia.org. It's a database with info and ratings on many sites and games.
Have the passwords for your child's email and/or social media accounts, and do check them on occasion.
Keep your child informed of the risks. Make sure he knows why you're doing what you're doing. Tell him the rules, and let him know to come to you with any questions, or to let you know if he's received an upsetting email or message. Keeping him informed of what you're doing and why will not only teach him how to be safe online, but also have him on the alert for the types of dangers you're worried about.
If you find something disturbing, start by contacting your ISP, and do contact the authorities if you feel it's necessary.
There are so many things online that can enrich your child's life. With a few helpful tools and a little common sense, your child can enjoy them without worrying. By keeping these tips in mind. Your child can enjoy all the World Wide Web has to offer, and you can know that he's safe. Have fun.