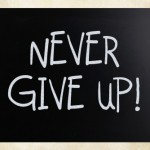 There's an expression: "the calm before the storm," it can refer to a weather condition, a difficult time, or a situation that may get worse. When I was a young girl, I heard this from my father. The first time he said those words, I really thought it had to do with weather, and only weather. As I grew up, I learned that it also referred to changes in life, and people, or things that we can't always control. I realized that we learn how to handle tough situations from our parents and families. You don't have to be religious to acquire spiritual strength, you just have to ask for it.
Like the mighty umbrella that keeps us dry, the boots that protect our feet, the jackets that keep us warm, spiritual strength, puts a coat of armor around our hearts and souls. We all need to believe in something, no matter what the source. Life throws us punches and sometimes it can be overwhelming, we are drained of energy to keep up the struggle and forge on. Just when you think you can't handle the hurdles in life one more second, there's that spiritual strength. Call on it, pray to it, meditate to it, breathe in slowly, close your eyes, listen to something soothing, ask for guidance, strength and energy. It will be there for you. It will come. It is truly amazing how that works.
Have faith in something and then have faith in yourself. Why? Because life is greater that we can imagine. We are all great beings, and we all need to believe in a higher something, call it whatever you like, but it gives us strength.  There's a reason why cultures all around the world find their spiritual strength too, because we are only human. Trust in life and be good to yours and life gives back, again and again. It's not always fair, or right, but the spirit strength will always be right there, with you. You are the amazing gift to this world. Everything you wish, can happen. Follow dreams, trust your instincts, and believe.
This is a gift you can pass along to your children: Goodness prevails, life is wonderful, and we are all loved. Every person, every race, every culture. Give your children a chance to believe in what is good and teach them how to find their own spiritual strength.
Hugs to everyone!
Article by Laurie Cesario-Overton