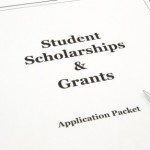 Student grants are basically financial aid offered by the government in order to support students in their line of study. These grants are designed to allow students to pursue their desired field of study and help the nation as a whole to progress better. Students who do not have the funds to pay for the fee or the equipment for their study find that these grants come in handy. However they are not as simple as receiving a scholarship from a college.
It is important to understand how student grants work so that you can take advantage of the benefits of these government sponsored financial aid:
FAFSA – The first step for applying for a students grant is to fill out the Free Application for Federal Student Aid form. This form must be filled out with great detail and all the information listed in the form must be correct. You will need to not only list your own financial resources, but your parents income will also need to be put down. Information about the educational institution that you wish to join will also be required.
Types – There are two types of student grants. One is the direct student grant and the other is the pass through. In the case of the former, it is the federal government that pays to the student directly, while in the case of the latter the state applies to the government and then this grant is given to the state via which it is then passed on to the student in question. In most cases a student grant in the USA is a direct grant and is known as the Pell Grant.
SAR – Once the FAFSA has been cleared and you have been accepted for the grant, a SAR or Student Aid Report will be sent to you and also the institution where you applied. The SAR will reflect the amount that you are going to receive as grant. This amount is decided based on the various specifications listed out by you in the FAFSA.
Receiving grant – The actual money of the grant is handed out to the student by the academic institution and not by the government. The government will sanction the grant to the student and the student will receive it from the institution where he/she is studying. This money is paid either directly to the student, or simply credited to the school account and sometimes the money is even spilt between the school account and the student's personal account.
It is a fact that these grants do not have to be paid back as is the case with student loans. However, these grants are not as easy to obtain as a student loan. Keeping the tips listed above in mind will help you to make good use of these grants and pursue your further studies with greater financial ease. Make sure that you fill the forms correctly.