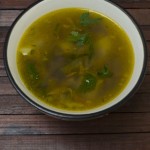 The Summer Food Service Program (SFSP) through the Louisiana Department of Education (DOE) was designed to provide children of needy families with nutritious meals during the summer months when school is out.
Provides an opportunity to continue a child's physical and social development while providing nutritious meals.
Helps lower income children return to school ready to learn.
The DOE reimburses sponsors (such as schools) for meals served at approved feeding sites in low income areas to children 18 years and under.
Is a federally funded program operated nationally by the U.S. Department of Agriculture (USDA) and administered at the State level by the Louisiana Department of Education (LDOE).
Currently, there are 79 Summer Food Service agencies in Louisiana.
For more general information on this program please visit the Summer Food Service Program web page or contact the Division of Nutrition Assistance directly using the information provided.
Primary Phone Number: ( 225 ) 342 – 3769
Dr. Judy Stracener
( 225 ) 342 – 9661
judy.stracener@la.gov