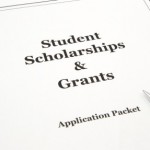 The SUNSHINE LADY Foundation, Inc. is a private family foundation established in the fall of 1996 through the vision and determination of founder and President, Doris Buffett. Ms. Buffett has worked for many years on behalf of battered women and their children, as an advocate, fund-raiser, board member and community organizer. A primary focus of the Foundation is to continue, develop and enhance efforts to end domestic violence. Additional funding priorities of the Foundation include primary education, scholarships and families in crisis.
The mission of the Sunshine Lady Foundation is to invest in organizations and programs dedicated to providing opportunities for the advancement of education, well being and new life choices for disadvantaged people with special empathy for the working poor and families in crisis.
Since its inception in 1996 the Sunshine Lady Foundation has awarded more than $100 million in grants.
The Sunshine Lady Foundation does not accept requests for consideration of funding from individuals or organizations outside of the United States, or for the following purposes:
business investments of any type or grants to businesses

loans of any type, either personal or business

payment of medical debt or school loans

academic or scientific research

graduate study

conferences, seminars or trips

environmental or animal protection causes

general fund-raising drives or events

religious organizations for religious purposes

the Arts
They currently run two programs:
Learning By Giving
Women's Independence Scholarship Program