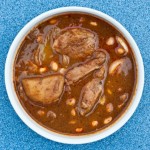 The Supplemental Nutrition Assistance Program (SNAP), formerly the Food Stamp Program, provides monthly benefits that help eligible low-income households buy the food they need for good health.  Eligible households can receive food assistance through regular SNAP or through the Louisiana Combined Application Project (LaCAP).
LaCAP is a food assistance program for Louisiana residents who are at least 60 years of age and receive Supplemental Security Income (SSI). It is a simplified version of SNAP. If you are eligible for LaCAP, you will receive a Louisiana Purchase Card and SNAP benefits will be automatically deposited into your account every month.
Qualifying for Benefits:
The Supplemental Nutrition Assistance Program (SNAP), is dependent on these eligibility requirements:
To get benefits through SNAP, households must meet certain tests, including resource and income tests.
Residence – the client must be living in Louisiana. (There is no time period provided.)
Citizenship – household members can include either US citizens and/or certain aliens with verifiable USCIS documentation.
Enumeration – households must provide or apply for Social Security numbers for each member before certification.
Work Registration – all able-bodied adults, with specific exceptions, must register for work and accept suitable employment
Applying for Benefits:
The application form is available online here.
You must submit the form to any Economic Stability Parish office. A directory by parish (includes phone numbers and email) is available here.
Or you can call the Economic Stability Office, the agency responsible for the SNAP or food stamps program, at 1-888-524-3578 for questions or clarifications.
After the office receives your application, you will be assigned a worker who will determine your eligibility and will send you a letter within 30 days of the date your enrollment form is received to let you know if you are eligible or not. If you are eligible, the letter will also tell you the amount of your benefits and when they will begin.
Primary Phone Number:     ( 504 ) 838 – 5630
Fax Number:     ( 504 ) 838 – 5642
Ms. Dana Garlington, Program Specialist
( 225 ) 342 – 2342
dgarling@dss.state.la.us