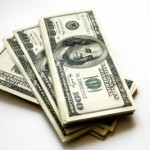 Supplemental Security Income (SSI) is a Federal income supplement program funded by general tax revenues (not Social Security taxes):
SSI is designed to help aged, blind, and disabled people, who have little or no income; and
SSI provides cash to meet basic needs for food, clothing, and shelter.
Eligibility
Go to the Benefit Eligibility Screening Tool. By taking 5 to 10 minutes to answer a few questions, you can find out if you are eligible for SSI or other benefits. Get more detailed information on SSI Eligibility Requirements.
How to Apply for SSI benefits
Calling at 1-800-772-1213 (or TTY 1-800-325-0778 if you are deaf or hard of hearing) and making an appointment to apply for SSI benefits. If you are deaf or hard of hearing, we also will take your telecommunications relay services (TRS) assisted calls at 1-800 772-1213. With an appointment, one of our representatives will help you apply for benefits. You can have an appointment to apply for benefits on the telephone or in person at your local Social Security office.
Having someone else call and make the appointment for you or assist you with your application for SSI benefits. For more information, see our chapter on HOW SOMEONE CAN HELP YOU WITH YOUR SSI.
Visiting SSI office to apply without making an appointment, but you may have to wait awhile.
Documents concerning SSI eligibility
Social Security Card: You will need to apply for a Social Security number if you do not have one. If you need one, a number will be assigned at the time Social Security entitles you to SSI benefits
Proof of Age: a public birth record recorded before age 5; or a religious birth record recorded before age 5; or other documents showing your age or date of birth.
Citizenship or Alien Status Record: If you are a citizen, examples of documents you may need are: birth certificate showing you were born in the United States; or religious record of birth or baptism showing your place of birth in the United States; or naturalization certificate; or U.S. passport or passport card; or certificate of citizenship. If you are an alien, examples of documents you may need are: a current immigration document; for example, an I-551 (Permanent Resident Card); or I–94 (Arrival/Departure Record). If you are an alien who has served in the U.S. Armed Forces, you may need your military discharge paper (form DD–214).
Proof of Income: If you have income, you may need to provide the following: Earned Income – payroll stubs, or if self–employed, a tax return for the last tax year; Unearned Income – any records you have (for example, award letters, bank statements, court orders, receipts) showing how much you receive, how often, and the source of the payment; and Work Expenses – see information under SSI WORK INCENTIVES for more information
Proof of Resources: bank statements for all checking and savings accounts; deed or tax appraisal statement for all property you own besides the house you live in; life or disability insurance policies; burial contracts, burial plots, etc.; certificates of deposit, stocks, or bonds; titles or registrations for vehicles like cars, trucks, motorcycles, boats, campers, etc.
Proof of Living Arrangements: lease or rent receipt, names, dates of births, medical assistance cards or Social Security numbers for all household members, deed or property tax bill, information about household costs, food, utilities, etc.
Work History: job titles, type of business, names of employers, dated worked, hours worked per day and hours worked per week, days worked per week, rates of pay for work you did in the 15 years before you became unable to work because of your illnesses, injuries, or conditions, description of job duties for the type of work you performed.
Application Process
Online application for SSI is not available. Most of the forms to apply for SSI are not designed for self-completion. The claims representative interviews you and uses a personal computer to complete the forms with information you give to us or someone else gives to us on your behalf.