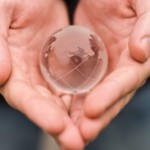 I was reading my recent emails when I came to the newest one from ParentalRights.org.  I've donated to them quite a few times, and I'd love to continue supporting them to help them further their cause, a cause that I am greatly in favor of, but I just don't have much money to donate lately.  Of course every organization wants money, but there are others ways to support a cause you believe in.
In the ParentalRights.org newsletter, they had a link for people to click on to make a donation, but that wasn't all.  There was also a link for people to click on to sign their petition.  There was another link to a page that gave information on whether or not your state had introduced a parental rights amendment and whether or not your sate had legislation opposing the ratification of the CRC*, along with a message urging you to contact your state representatives at the phone numbers provided.  At the end of the email, there was a simple request for each subscriber to get 3 other people to support the Parental Rights Amendment.
Even with as many requests as they made in a single email, I can honestly say that I didn't find it the least bit pushy.  Instead, I found it to be encouraging.  No, I can't afford a generous donation at the moment, but I can still sign a petition, call my state representatives, and urge others to support the Parental Rights Amendment.
Support isn't always monetary.  You can volunteer your time.  Sign a petition.  Contact your elected representatives.  Wear a shirt that advertises for the organization.  Talk to others about the cause or organization.  Host a fundraiser.  Print a petition and ask others to sign it.  If you don't know what else to do, you could ask the organization for more suggestions.
There are a lot of great charities and organizations out there.  Don't let a lack of money keep you from supporting them.  You can find a way to support them on any budget.
Article by Randi Millward
*Note:
CRC, the United Nations' Convention on the Rights of the Child, poses a serious threat to the rights of the parents to direct the upbringing of their, by making the government, not the parents,  responsible for decisions that are made for that child. (ParentalRights.org)