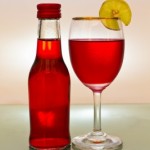 Children hear about alcohol at very young ages. There are mentions of it all over television, they see bottles in stores and even spot it in the parties for adults. While it is easier to tell them that it is a drink for grown ups when they are toddlers, there does come a time when you will need to talk more extensively to them about alcohol.
Shying away from this talk will only lead the kids to exploring alcohol on their own, and this can get them into trouble. Some tips below on how to talk to your kids about alcohol:
Effects – Talk to the kids about the effects of alcohol. Explain to them about how after we drink the molecules of alcohol move to the brain and the liver by entering our blood stream. They effect the brain to cause a 'tipsy' feeling and as one continues to drink more the brain looses control and leads to slurs, shaky walking and even a complete blackout is possible. It will be silly to try and scare the kids from alcohol so it is best to lay down the facts in a scientific manner.
Portions -  When it comes to alcohol, it is important to talk to the kids about portions. While ideally you may prefer that your kid steers clear of alcohol till he/she is 99 years old, but this is unlikely to happen. This is why it is important to talk to kids about how the first drink may not do as much damage as the 4rth drink does. Right from loss of control to the ill effects of too much drinking on your system, discuss everything here. Do demonstrate with visuals how alcohol eats into our system and affects the brain adversely too as we increase the dosage.
Consequences – When talking about alcohol with your kids, you will need to talk about the consequences of drinking. Break these up into short term consequences and long term consequences. Talk to them about how social drinking turns into addiction and how difficult it is to give up. Talk about people who have lost their lives to alcohol addiction and show them videos of recovering alcoholics in rehabs.
Responsibility - Drinking with responsibility is very important and you cannot stress enough on this point. Talk to the kids about how they should never drink and drive. Tell them that while drinking is something you do not allow, in case they find themselves drunk, they must call you to get home instead of getting behind the wheel themselves.
Begin by demystifying alcohol for these children. The more secretive you act about it, the more curious they are likely to get. Talk to kids about how alcohol is made, how some types are stored, etc. Also keep the tips above in mind and you will be able to talk to the kids about this drink and increase your chances of keeping them from falling prey to alcohol addiction.