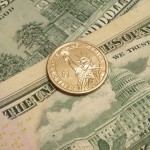 Money is a large part of our lives and it is important that our kids understand that it does not grow on trees. Since as parents we are mostly the providers for our kids and this means that the children do not really get to know the value of money. Of course one does not want to pressurize the kids into anything but at the same time it is crucial that the kids understand the value of money and how one needs to handle it with responsibility.
Some tips below on helping your kids learn the value of money follow below:
Needs and wants – The first step here is to explain to children is the difference between needs and wants. Talk to them about how there is always a limited amount of money and how one needs to take care of the important necessities first before looking at the wants or luxuries. Tell the kid why this is important and how much trouble one could get into if this basic fundamental of money management is ignored. Explain how the necessities need to be identified and how one must put away the money for these items way before looking at the luxuries.
Savings – From day one our children must understand the importance of saving. In most cases it will help to teach the kids how to put away a small amount of their pocket money into savings. Talk to them about how these savings come in handy in troubled times. This could be explained to the older kids by keeping economy in mind, while in the case of younger kids you could encourage savings by tempting them with a larger purchase.
Work- When talking to the kids about money, talk to them about how one 'earns' the money. Tell them about the jobs that bring in the bread into your home. If the kids are too young tell them that their job is simply to go to school, do their homework, and play their games while the adults need to work to get in the money. As the kids grow older, let them do odd jobs in the house to earn their pocket money and then from then on they can develop on this front. Work and money have to be linked so that kids know that in order to enjoy the luxuries of money; they have to put in some effort.
Depending on the age of the child teach the kid how to make up a budget. The basics of money management are simple enough for a child to learn too and if you are able to help your child understand them, it will help tremendously in the kids later years. Money is important for our living and if the kids understand that they have to put in thought before spending money, they will learn to deal with it better. So, keep the tips listed above in mind and talk to your kids about the money that they spend. Please remember that there is not much point in teaching them financial control if you are spending haphazardly since kids learn more by action than words.