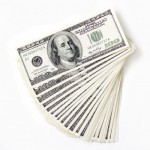 As parents we don't want to burden our kids with the pressures of making money. We try and provide for their needs and right from the necessities to the luxuries, try and cover it all to the best of our abilities. However, there is a time when the children need to learn the value of money and understand how to spend it wisely.
Teaching children the value of money will not only help them spend more wisely when they are adults, but it will also help you to make them understand why their every demand is not justified. Some tips below will help in children learning the value of money:
Budget – The first and foremost step about learning the value of money, is understanding that there is a limit to it. Talk to your child about how a certain amount of money comes into the house each week. Stress on the fact that a certain percentage goes into the essentials while a certain percentage is saved and how there is only a part of it left for the luxuries. Set a budget for your kid too and hand it over as pocket money. Begin with a weekly budget and help the kid to go from the small stuff to the larger aspects of budgets.
Earn – Another important lesson to learn about money is that it does not come free. Everyone has to work for money and this is why you should encourage your kid to earn the pocket money instead of just giving it. Small jobs like washing the car, setting the table, cleaning the room can form the basis of this 'earning' initially. As the child grows older the errands can be made more important or the kid could go out and do some work like walking the neighbor's dogs, babysitting, selling lemonade, etc, anything that needs them to put in an honest effort in order to get the money.
Saving – When teaching your kids the value of money, do not forget to enforce the need to save. This is a habit that will do them a lot of good in the future too. Encourage them to save for the more expensive things by putting away a part of their allowance or earring. So if your kid has wanted a fancy pair of shoes, encourage him/her to save for it as opposed to simply buying it for the child. While initially the kids will save for a particular aim, eventually they will begin to save out of habit.
Money plays a huge role in our lives and if we can teach our kids the importance of money, then it will help them tremendously. However, in teaching the kids the value of money one must never overlook a lesson in compassion too. While money is to be valued, it must never be made a be all and end all. Always teach your kids that money is a means to an end and not an end in itself.