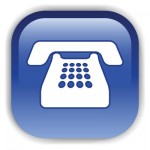 Low-income consumers may qualify for assistance to help pay for installation of telephone service and monthly charges for local phone service through the Lifeline and Link-Up Telephone assistance programs.
Eligibility
To be eligible for Lifeline or Link-Up, individuals or families must receive benefits under one of the following programs:
Medicaid
Food stamps, SNAP
Supplemental Security Income (SSI)
Federal Public Housing Assistance
Low-Income Home Energy Assistance Program (LIHEAP)
National school lunch, free lunch program
Temporary Assistance to Needy Families (TANF)
The Federal Telephone Assistance Programs
Lifeline Assistance provides discounts on basic monthly service for qualified telephone customers. These discounts can be up to $10 per month. A deposit may be required unless the consumer voluntarily chooses toll blocking that will prevent outgoing long distance calls.
The State Telephone Assistance Program
Link-Up provides additional benefits of up to $5 on installation charges for telephone service to eligible Illinois program participants. Currently the State program does not provide monthly benefits.
How To Apply
Customers wishing to apply for assistance should contact a participating eligible telephone company. As individual company plans may vary, customers should carefully review available offerings. The ICC has evaluated these plans for compliance with federal and state regulations, but does not endorse any available plan over any other. The following link includes contact information for all eligible telephone companies in Illinois that provide Lifeline and Link-Up assistance.
List of Telephone Companies (.pdf file) in Illinois Providing Lifeline and Link-Up Assistance