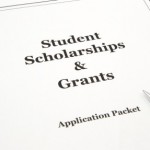 Summer, between your junior and senior year is the best time to search for college scholarships. Senior year is guaranteed to be busy with college applications. If you have a high school senior at home, advise them to take the time now to research and apply for scholarships. You won't regret it! Here are 7 scholarship search tips I recommend for high school seniors:
Schedule a specific day and time during the week to search for scholarships. It's a good idea to set aside one hour or more each week searching for scholarships.
Begin your search by starting local. Using your favorite search engine, type in your city and the word "scholarship". Next try your county and the word "scholarship". Then your region, for example Southern California scholarship. Finally try your state.
Next, search for scholarships based on areas of your life that will separate you from others (e.g., your ethnicity, religious affiliation, interests, or intended major).
Many websites will have dates listed for when to check back in the fall/winter for application details and deadlines. Bookmark these pages. Then create a list of these potential scholarships, including the date to return for application.
For those websites that do not list dates for next year's application, make note of this year's deadline. Return to the site at least 3 months before the anticipated application deadline.
Take advantage of scholarship databases to widen your search. These databases work by matching scholarships in their system to information you enter. Each is different; therefore do not limit yourself to one.  I've listed a few databases below:
Save time filling out application forms by creating a Word file with your general scholarship application information. As you work through your first application, add your general information (name, address, school, GPA) to this file. Add any additional information entered on the application. Then use this file to copy and paste information on your next application.  This file will be very useful, as many applications ask for the same information.
Searching for college scholarships now, will save you valuable time next year. But do keep in mind that a great source for scholarships is your high school counselor. Make a note to stop by your counselor's office, early in your senior year, to inquire about scholarships.
Written by Naiyma Houston