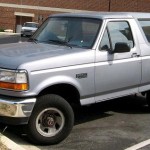 I am not sure, looking back, why I did it.  At the time it seemed like the right choice.
The year was 1996.  Recently divorced, I had been fighting my way back to some sort of piece of mind.  Unfortunately, I hadn't arrived yet.
My children were young, my funds were low, and my freedom in decision making newly acquired.
During this time I had been driving a 1990 Ford Taurus station wagon. The car had served my needs well, giving me enough space for my 4 young children and myself.  But it was a left over reminder of a broken dream, and because there were things that needed repair, namely the transmission, I felt it was time to trade it in.
There was a small used car lot on the other side of town.  Having heard through the grapevine that I could get a pretty good deal there, I decided to check it out.Before heading over to the car lot, I had been reading some of Erma Bombeck's work.  I loved Erma and her philosophies on life.  She was every woman, and easy to relate to, which was of course why her books were so popular.
That particular day I had read that we need to live in the moment, seize the day, and sometimes make a decision that wasn't based on the rational. Not a good thing to read, right before looking at cars!
So off I drove in my station wagon to the used car lot.  Totally unprepared.   Totally unassuming.
As Chuck began his well practiced used car salesman spiel, I looked around at the meager inventory.  Compacts, sedans, a few more station wagons, all looked back at me, as if knowing they would not be chosen.   Chuck could see the disappointment rising in my eyes and decided to steer me around to the side of the small lot.  As I turned the corner, I saw her for the first time.  Strong, big, and bold, she was the most beautiful vehicle I had ever seen.  Big fat tires held her frame.  I walked around her, falling more in love by the minute. ver having bought a car for myself all alone.I can still see Chuck as he walked out of the tiny store front that housed all his paperwork and keys.  In his early 50's, balding, slim, with the standard wrinkles forming around his mouth due to years of smoking.  Polyester blue pants, a light blue short sleeve dress shirt, a blue and white striped tie that had seen better days, and a black belt and shoes, Chuck certainly fit the stereotype of a used car salesman.   "Good morning beautiful lady!" Chuck said as I stepped out of my car.  "What can I help you with today?"  Surely he recognized the eagerness and naïveté that was written all over my face.
"I am here to buy a car!" I announced proudly.   Excitement raced through my veins as I shook Chuck's hand.  "Seize the day!" my inner voice shouted.  "Carpe Diem!"
"This is it Chuck!" I yelled.  "This is the one I want!"
Chuck looked at me with disbelief shining from his eyes.  "Are you sure?" he asked.  It was not like Chuck to question a sale, but this request even caught him off guard!
"Bring me the keys Chuck!"  I insisted.
While Chuck hurried inside to retrieve the keys, I once again walked around my new love.  She was fabulous!  I glanced at the windshield to see the price.   "Doable" I thought to myself.  The blue vinyl top and tan finish complimented each other.  And I knew with out a shadow of a doubt that the beautiful Ford Bronco Eddie Bauer edition circa 1991 was soon to be mine.
Chuck came scurrying back with the keys.  Climbing up into the driver's seat and even greater excitement filled my heart.  And once again, seize the day was running through my thoughts.
I revved her up, and took her for a brief spin around town.  The power I felt under my fingertips was exhilarating.  Sitting up so high, feeling so completely in control, was the aphrodisiac I needed at the time.  Nothing else in my life made me feel that way.
Never once did I think about making a rational choice.  Never once did I consider that maybe a 2 door Ford Bronco would not be very user friendly for my children and me.  Never once did I think to bring it to a mechanic to have it checked out before I made the purchase.  And I should have.   Of course I should have.
I eagerly signed the papers, kissed my old station wagon goodbye, and drove off that small lot in my new truck. Crazy, yes. Impulsive, yes. Foolish, yes.
But even now, years later, as I look back on that crazy impulsive choice, I still have no regrets.  My children and I have shared many laughs over our time with that truck.
Like the time when the back window would no longer go down.   Going to get a Christmas tree was a challenge.  We had to stick the tree out the side window since we couldn't put it through the back.   We looked pretty silly as we drove home from the grocery store parking lot with a tree sticking out the window.  Or the time when we were in Chicago and I had locked the keys in the truck.  I had to find a rock in the parking lot to break the side window so I could get in.  I didn't have enough money to get that window fixed, so we sealed it up with cardboard and duct tape.   Then there was the time when we were driving through the snow at night and one of the headlights was out.  I drove right into a ditch off the side of the road, put that truck in 4 wheel drive, and rocked my way back up to even pavement.  My children still talk about how much fun that was!
But the time that stands out for me the most, was on a Sunday afternoon.  We were headed out for a drive, and I stopped to get gas.  As I was filling my gas tank, I looked in the truck.   All four of my children looked back at me with complete faith in their eyes, believing just in their mom.  I was their only security.  I was their only protector.  I was their only representation of the bigger picture.  And for some reason, on that day, I looked up at the sky, and I was completely overwhelmed.  All that I possessed in the WORLD was the faith of my four beautiful children, and my truck!  And the fear that gripped my heart as I looked into their trusting little faces still lingers in my heart today.
For the truth is, I am not even sure how I made it through those times.  There were so many days that I wish I could do over.  So many days when I wish I had done a better job.  So many experiences that I wish I had been stronger, and calmer, and clearer.  I have shed many tears over those wishes.
Hindsight is 20/20 they say.  And after the tears were shed, I began to see a different scene.  I saw a young woman taking on the world with four little children all by herself.  I saw a courageous, adventurous woman who truly had the best of intentions in her heart, and a fierce devoted love for her children.  I saw this woman step up to the plate in the only way she knew how, and do the best job she could.  And I gave this woman a hug.   I told her how strong she was.  How her love for her children would give back to her ten fold, and they would always know that they were loved.
The Bronco was a poor choice. But all of us make poor choices at times. All of us.  We can beat ourselves up over them, let them affect our self esteem, and waste a lot of time in regret.   Or we can choose to see a different scene.  One that is compassionate to ourselves.    For choices, good or bad, allow us to see the bigger picture and to acknowledge the intention of our hearts.  As long as we live, we are learning.   All of us have a Bronco story or two in our lives.  If we forgive ourselves, learn and grow from the experience, and appreciate the insight, we are a better person for it.  The poor choices we make can enrich our lives if we allow them to, and can even bring laughter down the road, as the Bronco has done for me and for my children.
And now, every time I see an old Ford Bronco cruising down the road, I smile.  I am grateful for the memory, for the story, for the insight.   And that is what life is about.  At least for me.
Written by Debbie Brown