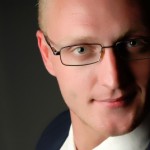 The Center for Medicare Advocacy, Inc., is a national nonprofit, nonpartisan organization that provides education, advocacy and legal assistance to help older people and people with disabilities obtain fair access to Medicare and necessary health care.
Phone: (860) 456-7790.
The Center for Medicare Advocacy's diverse staff allows us to offer consultation, training, presentations and materials on a wide array of topics. The CMA-Trained CHOICES Program is one of the most highly ranked programs in the nation for helping older adults with Medicare and health insurance choices.
For over two decades, members of the Center's legal staff have been leaders in advancing Medicare coverage and due process rights through class action litigation and administrative advocacy.  The Center has an enormous caseload and a unique database which allows us to identify and prove patterns of improper denials.  This has been an invaluable asset in efforts to successfully resolve litigation and administrative negotiations.
For more information on our litigation work, please view our active and archived cases, or read about our most recent litigation news.
Contact Information
Center for Medicare Advocacy, National Office
P.O. Box 350,  Willimantic,
CT 06226
Phone:  (860) 456-7790,
Fax: (860) 456-2614
Center for Medicare Advocacy, Washington, DC Office
1025 Connecticut Avenue, NW,
Suite 709,  Washington,
DC 20036
Phone: (202) 293-5760,
Fax: (202) 293-5764
Center for Medicare Advocacy, Data Unit
42 Main Street,  Harrison,
ME 04040
Phone: (207) 583-2070, 
Fax: (207) 583-2075
For online contact, submit the form