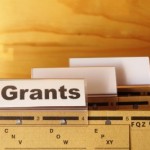 My problem was not that I was broke and a single mother. My problem was that I had a lot of fixed assets which did not give me an income but sadly also did not allow me to file for the 'needy' appeal. My father passed away when I was eight years old. I was the youngest of five siblings and my mom bought us up with a lot of help from her parents who were well off and so able to give us a good life despite the fact that my dad did not leave much behind.
My mom was very strict about a lot of things and as her kids hit 18 years, she ensured that they were all in some sort of a job. While my older siblings did part time jobs and pursued college, I got modeling assignments that paid rather well from the age of sixteen years. Somewhere in the middle of all this I decided that college was not for me and so despite many warnings went on to skip it completely a dedicated all my time to my modeling assignments. The one big problem with the glam world is that you never know when it will end and while you are riding the wave, you feel it will never end.
In my case it ended as suddenly as it had started. Suddenly there were new faces and they were bringing in the freshness into the assignments. The frustration of defeat was too much for my 19 year old mind to be able to take and I had a nervous breakdown. That was the end of my modeling career. A year later I was back home, with no job and also six months pregnant. Like a fool I had went on with a man who was at the same rehab center with me and by the time I got out of there I was pregnant. With no job and no degree and a baby on the cards, I was at a complete loss about what to do.
Thankfully I had a family and one that was happy to teach me how to fish, even though they refused to give me a free fish. All my siblings had their own families and so money was not easy for them to spare. Each one helped out in their own way, by either doing up the nursery for me or helping me during the first three months with my daughter and so on. After a year it was clear to me that I would have to go back to college. I would need to get a degree so that I could go back to a job that was stable and provided me with a steady income with which I could run my home.
I was never a grade A student and going back to a course that required me to do intensive study was not attractive to me. I remember having this talk with my older brother who is an accountant and he kept saying that I need to have a job that is not very cut throat and allows me time with my baby too. After careful consideration, I decided that teaching was the line for me. This was the easy part, finding a college where I could get a degree and more importantly the funds for the course was where I was getting into a soup.
What was getting to be a huge problem with me was that while I had a house that I lived in with my mom and also drove a decent car, again lent to me by my mom, I did not have any running income. I had some savings but I could not use them up since it would mean that I would have nothing if things did not go well with my course. When I went out looking for a loan, the banks asked me for a collateral which I did not have to offer. Since my academic performance was not too good, there was little I could hope for in the scholarship department. Most grants came wrapped up in a 'financial need' package and there was no way I could show a financial need since I did have my basics covered very well. All the same, I did need some money to get going with my college fee since without it there was no way I was going to be moving forward.
I searched the net rather extensively, but sadly all I got was 'financial need' and I just could not fulfill that bit. I did not want to ask my family for a personal loan since I knew that none of them had enough to give away for a couple of years and I for one was not going to be able to pay it back within a few weeks. The while going through a site that I would visit for a lot of single parent advice, I hit upon information on the TEACH GRANT.
http://www.singlemom.com/teacher-education-assistance-for-college-and-higher-education-grant-teach-grant/ offered me the perfect solution to my situation. The grant was meant specifically for those pursuing a teacher's degree. What was music to my ears was that the grant did not require me to show any financial need. The requirements for the grant were simple and the only one commitment that I had to make was that I would put in four academic terms in schools for disadvantages children over the next eight years after the completion of my graduation. This turned out to be the ideal situation for me. Since I had great language skills, I went on to pursue a degree in Bilingual Education, another tip that I got from the very same link.
In case teaching is your line, I would urge the single moms to look into the TEACH grant. It's fairly simple to apply for and the paper work is not too extensive either.