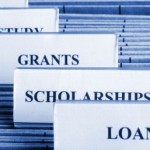 Of course I know that there are student loans and grants. It's not like one does not know about these services but honestly it never struck me that I could take avail of them to better my situation. I did go to college. I studied well I got my degree and I took up a decent job too. I had studied business management and was doing fairly well for myself when my then boyfriend proposed and we got married. Five years down the line, my marriage was over, I had a five year old daughter and was jobless too.
I quit work when Sarah was I think about six months. Once things began to get a bit rough in my marriage, I had started to look for a job, though not with a vengeance. Even in this half hearted search I did realize that my job options were not too many since I had lost a few years and would have had to begin all over again. Worse still a lot of the new kids had come and in they were armed with higher degrees. A decade ago I know that a simple Bachelor's did the trick but now almost everyone had a MBA and there was no moving ahead in the business management arena without this necessary tool.
Institutes offering an MBA degree knew they were in demand and the fee ran into thousands of dollars in almost every reputable MBA institute. Once my divorce was over and done with, I knew I had to pursue a Masters in business administration if I was looking to move ahead in my job arena and provide well for my daughter and myself too. The only problem was that I had nothing saved up.
Yes, I got the house in the settlement but that was about it. So while I did have a home, in terms of a running income there was not much. There was alimony but it was just enough to make ends meet. Plus I really wanted to get back to work in order to pick up my life and move on. The problem was I had no idea how to go about the process. To make matters worse the MBA craze grew even bigger and the getting into a good college was not easy anymore. This was when I began to look around for financial aid to further my education.
Like I said before, I did know that such aid is available but had no clue where to start from. I mean was one supposed to walk into any bank and seek a student loan or do you get admission first and then seek a loan? What happens if you get admission but your loan is not passed? How does one apply for a grant? What is the difference between a loan and a grant? The number of questions I had seemed to be inversely proportionate to the answers. I did not know where to start and there was no one in my peer group who I could ask for some guidance in this area.
As a single mother with a five year old kid and the entire house to manage, I did not know what to do about my master's degree. My savings were running out and I was really keen to get the ball rolling. I began to search the net for my MBA course options and during one of my searches that I found grant options and loan ideas.
From then on I began to search for student loans and grants in order to figure out how to go about it. There is a good amount of information on the net. In fact most of the colleges have a grant tab that will guide you on how to go about applying for a grant and which types of grants are available.
http://www.singlemom.com/financial-help-for-education-articles/ is a great link to find some dependable information. I had been visiting this site long before I was looking for student financial aid, since they also have a lot of good advice for single mothers. The financial aid section of the site covers the student loan and grant topics.
If you are looking for a federal grant, like I was, looking up http://www.singlemom.com/overview-of-federal-grants-and-scholarships/ is a good idea. Of course both the PELL and SEOG were not something I could make use of since these grants were only given to undergraduates while I was looking for financial aid in the post graduate sphere.
However, in terms of loans I fared much better. Apparently the MBA fever had prompted many banks to offer loans for this stream of studies. Since the house was on my name I offered it as collateral and got a loan for pursue my masters in business management. In about eight weeks I had figured out which college I want to go to and how I was going to manage financially.
I think the mistake I was making before my divorce was ignoring the issue. I never bothered to ever take it up seriously and try and find out how I could do my MBA. But after the divorce the issue became too big to ignore and I can safely say that once I took the first step, I got the ball rolling. There are many types of financial aids available to students and single moms can avail of them easily. Simply take the first step and begin to inquire about them. Today it is very easy to access all the information from your computer and within a matter of a few hours you can chalk out which loan or grant will work the best for you. So ladies, if you are looking to study further, do not let financial issues hold you back.