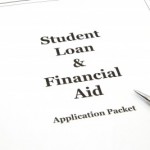 I was working as a secretary in a law firm when I realized I was three months pregnant. I suffer from PCOD and so missing my periods was not a big issue with me. When I did not get them for almost three months I decided to see a doc and in a routine checkup she began by first doing a pregnancy test. I cannot even begin to describe the number of emotions I felt at one go. For almost half a decade I had been told that I cannot conceive and so had even shelved a marriage plan with my then boyfriend. I always wanted kids, but not knowing when I conceived and more importantly whose baby was it was not a good feeling.
After a lot of thought I decided to keep the baby since I was not sure if nature would give me another chance like this. While I did read a lot and tried to prepare myself for being a single mom, nothing prepares you for motherhood. When my daughter was born, I got 9 weeks maternity leave and took an extra two weeks off. This was the period that passed off most easily. From then on it got a tougher. I had to drop off my girl at a crèche before I got in for work and this meant an extra expense. In some time her nappies, her baby food and even her toys crept in and it was not long before I had started digging into my savings.
While the emotional issues I had covered rather well, I had not realized that my baby would have that serious an impact on my finances. This is when I started to wonder if I should take up a second job. It did seem foolish though since that way I would not get to spend any time with my baby girl. I was talking to my boss about the situation and she suggested I get a law degree. At first I dismissed it completely but over time it began to make more sense to me.
I had been with the firm for almost 7 years and would definitely be able to do well if I studied law. I looked up colleges and managed to find a course that I could follow while I worked. It was ideal as far as location went and my boss felt that the degree would do me a lot of good too. In fact she said that the firm would definitely be able to absorb me if I managed to get the law degree. The one major problem – the fee was not something I had money for.
Now I did know I had two options, one was a scholarship and the other was to get a loan. So I decided to go and gather information on both these solutions. There are a lot of student loans that one can take and the list of scholarships is also quite long, but somehow there seemed to be some issue or the other with most of the stuff I was looking at. For some scholarships I did not have the desired rank and for some loans I did not the collateral.
The Income Based Repayment plan which is also known as IBR is what fit my needs perfectly. Ladies do keep in mind that it took me a good week to narrow down on the IBR so do not presume that the process is going to be quick or even easy. But yes it will be worth it.
http://www.singlemom.com/income-based-repayment-plan/ is a great link for a lot of information on IBR. The loan allows for a ten year standard repayment plan. This meant that I would not be forced to give up my salary in repayment of the loan since there was no way I could have done that. The loan is subsidized and you get an entire decade to pay it back. This meant that despite the fact that I would be making more once the degree was completed, I could cap the amount that will be deducted. They take into consideration the size of the family and your income and cap at a stage which is affordable. The type of a loan is available both under the direct loan plans and also Federal Family Education Loan. I opted for it under the direct loan section.
There is a partial financial hardship clause that makes you eligible to apply for the IBR. If looking for information on this http://studentaid.ed.gov/repay-loans/understand/servicers is a pretty good link to look up. If I am not mistaken the IBR is also offered for job training which is a huge benefit for those looking to pursue further in this arena.
It's been an almost a year now since I took the IBR student loan. Things are still tight financially speaking but it is true that I have already been given higher responsibilities at my work place and my salary has also been increased. I know I can look forward to a better life two years from now. Since my daughter has started kindergarten, managing her is even easier and things are slowly but steadily getting better.
I know for a fact that the decision to have a baby was mine and mine alone. While I was taken a back with the financial blow that it bought along, I do feel today that if it was not for her, I would never have pushed myself to achieve more. In two more years I will be a fully fledged lawyer and in more ways than one I think I becoming a mother had a lot to do with it.